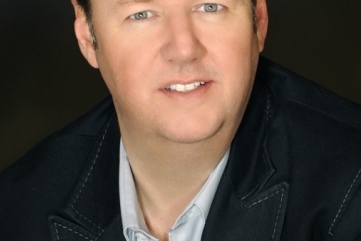 The 68th Annual Tony Awards® Broadcast Honored with Writers Guild Award Nomination
December 4 2014
The June 2014 broadcast of the 68th Annual Tony Awards and writer Dave Boone were honored with a Writer's Guild Award nomination on December 4 in the Comedy/Variety – Music, Awards Tributes – Specials category. Special Material for the 68th Annual Tony Awards was written by John Macks. Boone was previously awarded with a Writers Guild Award in 2012 for the 66th Annual Tony Awards – with special material by Paul Greenberg - in the same category.
Winners will be honored at the 2015 Writers Guild Awards on Saturday, February 14, 2015, at simultaneous ceremonies in Los Angeles and New York City.

"We are extremely proud of Dave and this WGA nomination," Charlotte St. Martin, Executive Director of The Broadway League and Heather Hitchens, President of the American Theater Wing, said in a statement. "His words are the threads that bind each element of the Tony Awards together and are a vital element in the seamless movement of the show."

The 2015 Tony Awards will be broadcast live from Radio City Music Hall in New York City, on Sunday, June 7th, 2015 (8:00 – 11:00 p.m. ET/PT time delay) on the CBS Television Network. The Tony Awards are presented by The Broadway League and the American Theatre Wing.

The official eligibility cut-off date will be Thursday, April 23, 2015, for all Broadway productions opening in the 2014-2015 season. Productions that meet all other eligibility requirements and open on or before the eligibility date will be considered eligible for 2015 Tony Award nominations.

The Nominations for the 2015 Tony Awards will be announced on Tuesday, April 28th from New York City, live here at TomyAwards.com.

The Antoinette Perry "Tony" Award, which was founded by the American Theatre Wing in 1947, is bestowed annually on theatre professionals for distinguished achievement on Broadway. The Tony is one of the most coveted awards in the entertainment industry and the annual telecast – the night America watches Broadway – is considered one of the most prestigious programs on television.
For up-to-the-minute news follow The Tony Awards on Facebook and Twitter @TheTonyAwards.