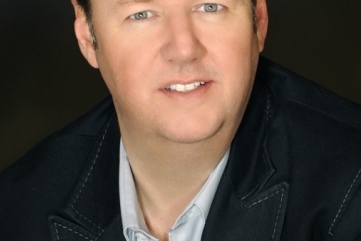 The 69th Annual Tony Awards Broadcast Honored with Writers Guild Award Nomination
December 3 2015
The June 2015 broadcast of the 69th Annual Tony Awards and writer Dave Boone have been honored with a Writers Guild Award nomination in the Comedy/Variety – Music, Awards, Tributes – Specials category. Special Material for the 69th Annual Tony Awards was written by Adam Goldman and Carol Leifer. Boone was previously awarded with a Writers Guild Award in 2012 for the 66th Annual Tony Awards – with special material by Paul Greenberg – in the same category.
Winners will be honored at the 2016 Writers Guild Awards on Saturday, February 13, 2016, at simultaneous ceremonies in Los Angeles and New York City.
"Dave and his team work around the clock to create a dynamic and compelling script for both the show's host and the diverse group of presenters. We are extremely proud of him and the entire production team and are honored by this nomination," Charlotte St. Martin, President of The Broadway League and Heather Hitchens, President of the American Theater Wing, said in a statement.
The 2016 Tony Awards
The 2016 Tony Awards will be broadcast live from the Beacon Theatre in New York City, on Sunday, June 12th, 2016 (8:00 – 11:00 p.m. ET/PT time delay) on the CBS Television Network. The Tony Awards are presented by The Broadway League and the American Theatre Wing.
The official eligibility cut-off date will be Thursday, April 28, 2016, for all Broadway productions opening in the 2015-2016 season. Productions that meet all other eligibility requirements and open on or before the eligibility date are considered eligible for 2016 Tony Award nominations.
The Nominations for the 2016 Tony Awards will be announced live on Tuesday, May 3rd from the Paramount Hotel in New York City, live on TonyAwards.com.
For more information on the Tony Awards, keep an eye on TonyAwards.com and Facebook.com/TheTonyAwards and follow @TheTonyAwards on Instagram and Twitter.