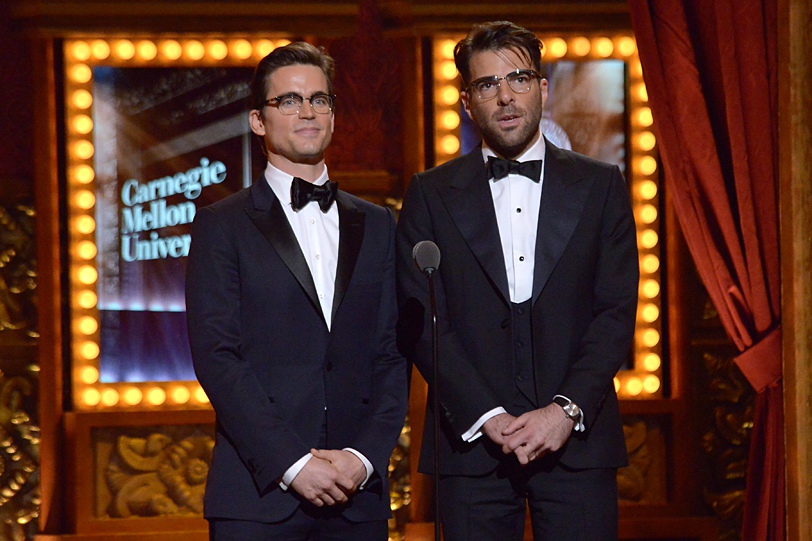 Tony Awards and Carnegie Mellon University Open Nominations for Theatre Education Award 2015
January 12 2015


#NominateMyTeacher

NOMINATIONS ARE NOW CLOSED.
Thank you to all those who submitted candidates.
The public announcement of the winners and finalists will take place on the 2015 Tony Awards telecast, Sunday, June 7 on CBS.
For more information visit TonyAwards.com/educationaward
This year inspirational theatre educators across the United States have a first-ever chance at the Tony spotlight. The American Theatre Wing's Tony Awards® and Carnegie Mellon University (CMU) have announced that nominations are now open for the inaugural "Excellence in Theatre Education Award."
Now through March 31, nominations are being accepted online for K-12 theatre educators. Anyone—from students and school administrators, to friends, neighbors and family—can submit a worthy teacher for consideration.
The Tony Awards are presented by The Broadway League and the American Theatre Wing.
Submit a Nomination
Nominees must be current teachers at an accredited K-12 institution or recognized community theatre organization anywhere in the United States. He or she must be a teacher whose position is dedicated to and/or includes aspects of theatre education.
To learn more about the award criteria and to nominate a teacher, please visit www.TonyAwards.com/educationaward.
About the Education Award
"This new award underscores our longstanding commitment to theatre education," said Heather Hitchens, President of the American Theatre Wing, and Charlotte St. Martin, Executive Director of The Broadway League, in a statement. "Innumerable Tony Award winners have thanked their teachers during acceptance speeches. Starting this year, we're putting educators and their essential roles at center stage."
This annual award will recognize a K-12 theatre educator in the U.S. who has demonstrated monumental impact on the lives of students and who embodies the highest standards of the profession. A panel of judges comprised of the American Theatre Wing, The Broadway League, Carnegie Mellon University and other leaders from the theatre industry will select the finalists and winner.
The award finalists will be announced in the spring and each will receive an honorarium. A single winner will be selected to receive the Excellence in Theatre Education Award on stage at Radio City Music Hall during the 69th Annual Tony Awards. He or she will be acknowledged on the 2015 Tony Awards telecast on CBS at 8 p.m. (Eastern Time), Sunday, June 7.
"At Carnegie Mellon, I have the privilege of seeing education transform the lives of talented young people every day, and then I watch as those students transform the world," said Dan Martin, dean of the College of Fine Arts at Carnegie Mellon, the first, exclusive higher education partner of the Tony Awards.
Carnegie Mellon's School of Drama is the oldest drama degree-granting program in the United States and celebrated its centennial in 2014. In the past century, CMU has produced hundreds of Tony nominees and its alumni have won 39 awards to date. During last year's live Tony Awards telecast, CMU alumni Zachary Quinto and Matt Bomer announced the upcoming educator award initiative.
More information at www.TonyAwards.com/educationaward