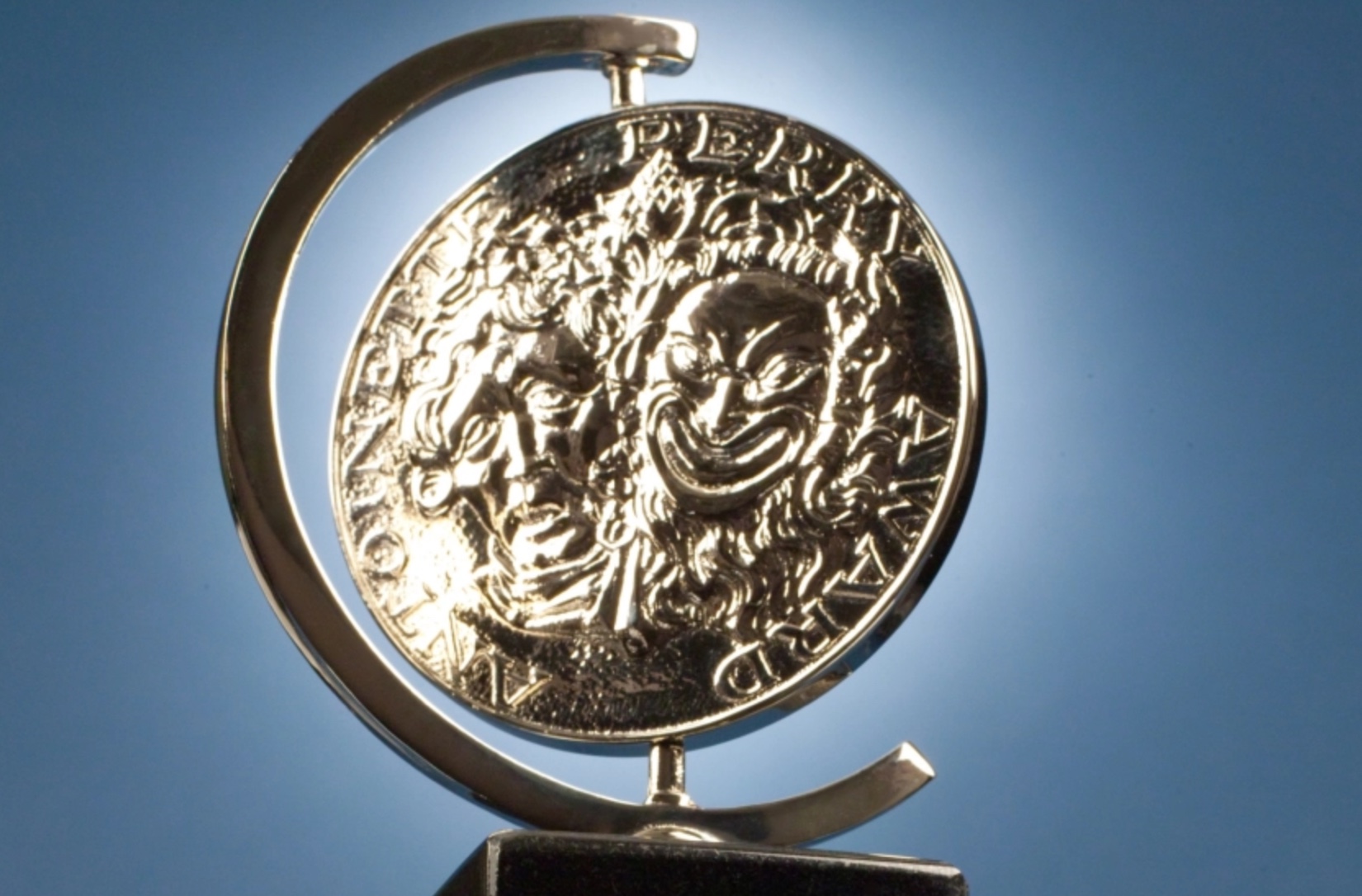 16 Handles Unveils CARAMEL POPCORN FINALE in Support of the 68th Annual Tony Awards
New Flavor Available Now at All Locations in Celebration of the 2014 Tony Awards on Sunday, June 8th
(NEW YORK, NY) – May 5, 2014– 16 Handles™, today's most innovative frozen yogurt brand, announces the release of its newest flavor: Caramel Popcorn Finale in celebration of the 2014 Tony Awards, hosted by Hugh Jackman, on Sunday, June 8th on CBS. .
With Caramel Popcorn Finale, 16 Handles dishes up an inventive frozen yogurt take on a popular American snack. The sweet and savory flavor evokes memories of enjoying summer carnivals and going to the theater. It pairs well with a number of toppings – especially hot fudge and crushed peanuts.
"We're really proud of this new signature flavor. Caramel Popcorn Finale is going to be a showstopper," said Solomon Choi, 16 Handles founder and CE-YO!. "For those who already love our Salted Caramel — this may be your new favorite!"
In a joint promotion, 16 Handles and the Tony Awards are proud to award one (1) lucky fan with four (4) tickets to the show that wins 2014's award for Best New Musical. To learn more and enter for your exclusive chance to win, visit 16 Handles' Facebook page now through Sunday, June 8th.
The 68th Annual Tony Awards, presented by the American Theatre Wing and The Broadway League, will be hosted by Hugh Jackman, and broadcast live on CBS on June 8th at 8/7c.
16 Handles features 16 rotating "handles" of frozen yogurt, along with an endless toppings bar that includes fresh, hand cut fruit, nuts, candies, cakes, sauces and other exclusive, chef-inspired toppings. In addition, 16 Handles offers non-dairy sorbets, frozen yogurt cakes, and WhipUps—guest-inspired creations that blend premium frozen yogurt and toppings into one delicious frozen confection.
About 16 Handles
16 Handles is an innovative frozen yogurt and dessert brand that encourages guests to Flaunt Their Flavor™. Whether guests want a better-for-you snack or an indulgent frozen dessert, 16 Handles offers something for everyone. Founded in 2008 by foodservice industry expert Solomon Choi, 16 Handles was the first frozen yogurt brand to pioneer the self-serve concept in New York City. Today the company has grown to 42 locations across New York, New Jersey, Connecticut, Massachusetts, Maryland, and Florida and forecasts that 50 stores will be open by the end of 2014. Committed to sustainability, 16 Handles uses biodegradable packaging and spoons; each store plants 16 trees per day through a partnership with Trees for the Future. For more information visit http://www.16handles.com, Facebook (http://www.facebook.com/16Handles) or Twitter (@16Handles).
About the Tony Awards
The American Theatre Wing's Tony Awards are presented by The Broadway League and the American Theatre Wing. At The Broadway League, Nick Scandalios is Chairman and Charlotte St. Martin is Executive Director. At the American Theatre Wing, William Ivey Long is Chairman and Heather Hitchens is Executive Director. Ricky Kirshner and Glenn Weiss of White Cherry Entertainment are the Executive Producers of the 2014 Tony Awards. Mr. Weiss will also serve as Director of the 2014 Tony Awards.
IBM, the official information technology partner of the Tony Awards, develops, designs, and hosts the official Tony Awards website, www.TonyAwards.com across digital platforms. Audemars Piguet is the presenting sponsor of the Tony Awards Red Carpet. United Airlines is the official airline of the Tony Awards. The New York Times is the official and exclusive print media partner of the Tony Awards. Nexxus Salon Hair Care is the official beauty partner of the Tony Awards. Paramount Hotel is the official hotel partner of the Tonys. PEOPLE is the official magazine partner of the Tony Awards. City National Bank is the official bank of the Tony Awards. Carnegie Mellon University is the first-ever, exclusive higher education partner of the Tony Awards.
# # #