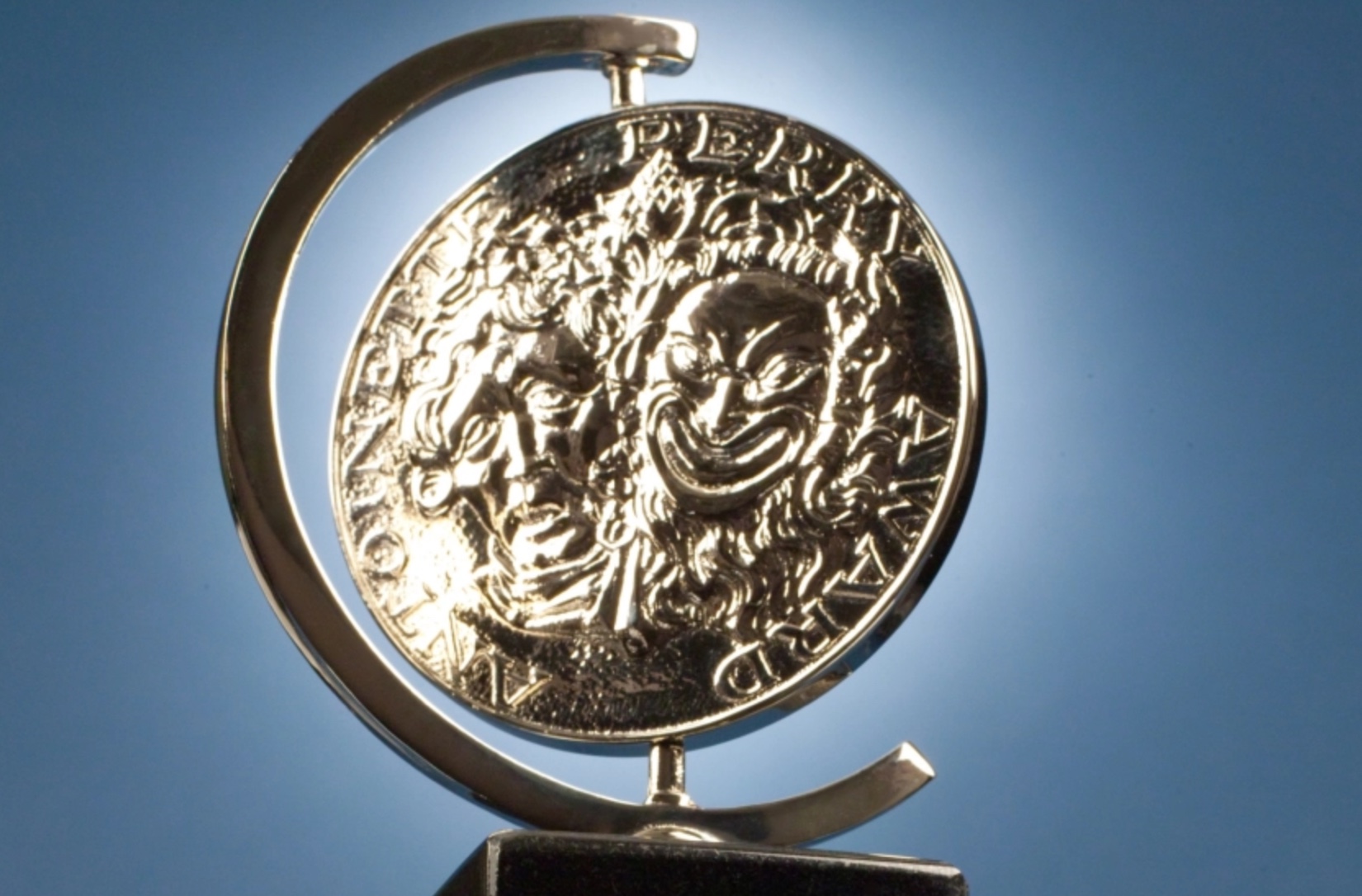 Coach Presents 70th Annual Tony Awards Green Room
Modern Luxury Lifestyle Brand to Create Exclusive Behind-the-Scenes Lounge
New York, June 6, 2016 – Coach, Inc. (NYSE: COH, SEHK: 6388), a leading New York design house of modern luxury accessories and lifestyle brands, is proud to announce its partnership with the 70th Annual Tony Awards as the Presenting Sponsor of the Green Room on June 12th at the Beacon Theatre, New York City. Coach will weave its modern interpretation of the American aesthetic into the exclusive behind-the-scenes space to create a signature Coach Green Room designed for the Tony Awards presenters, including Cate Blanchett, Oprah Winfrey, Carole King, Nathan Lane, Saorise Ronan, Steve Martin, Audra McDonald, Edie Brickell and Patina Miller.
"Coach evokes a spirit of individuality with the same distinctive and optimistic attitude embodied by Broadway," said Victor Luis, Chief Executive Officer of Coach, Inc. "Like Coach, the Tony Awards is deeply rooted in the fabric of New York City making our partnership a natural fit."
As the official behind-the-scenes space, the Coach Green Room will come to life adjacent to the Beacon Theatre and remain active with Tony Awards presenters throughout the awards telecast. The lounge will be appointed with thoughtful touches of Coach's brand hallmarks such as signature leather accents, seasonal florals and a vintage photobooth equipped with social media prompts for easy sharing of candid images.
"We are excited to partner with Coach to offer our Presenters and Nominees an exclusive backstage experience, where they can celebrate this historic telecast," said Charlotte St. Martin, President the Broadway League and Heather Hitchens, President the American Theatre Wing.
The Tony Awards are presented by The Broadway League and American Theatre Wing. The Tony Awards will be broadcast in a live three-hour ceremony from the Beacon Theatre, on the CBS television network on Sunday, June 12, 2016. For more information on the Tony Awards, visit TonyAwards.com and Facebook.com/TheTonyAwards and follow @TheTonyAwards on Instagram and Twitter.
###
About Coach
Coach, established in New York City in 1941, is a leading design house of modern luxury accessories and lifestyle collections with a rich heritage of pairing exceptional leathers and materials with innovative design. Coach is sold worldwide through Coach stores, select department stores and specialty stores, and through Coach's website at www.coach.com. In 2015, Coach acquired Stuart Weitzman, a global leader in designer footwear, sold in more than 70 countries. Coach, Inc.'s common stock is traded on the New York Stock Exchange under the symbol COH and Coach's Hong Kong Depositary Receipts are traded on The Stock Exchange of Hong Kong Limited under the symbol 6388.
Neither the Hong Kong Depositary Receipts nor the Hong Kong Depositary Shares evidenced thereby have been or will be registered under the U.S. Securities Act of 1933, as amended (the "Securities Act"), and may not be offered or sold in the United States or to, or for the account of, a U.S. Person (within the meaning of Regulation S under the Securities Act), absent registration or an applicable exemption from the registration requirements. Hedging transactions involving these securities may not be conducted unless in compliance with the Securities Act.
About the Tony Awards
The 2016 American Theatre Wing's Tony Awards are presented by The Broadway League and the American Theatre Wing. At The Broadway League, Robert E. Wankel is Chairman and Charlotte St. Martin is President. At the American Theater Wing, William Ivey Long is Chairman and Heather A. Hitchens is President. Ricky Kirshner and Glenn Weiss of White Cherry Entertainment are the Executive Producers of the 2016 Tony Awards. Mr. Weiss will also serve as Director of the 2016 Tony Awards