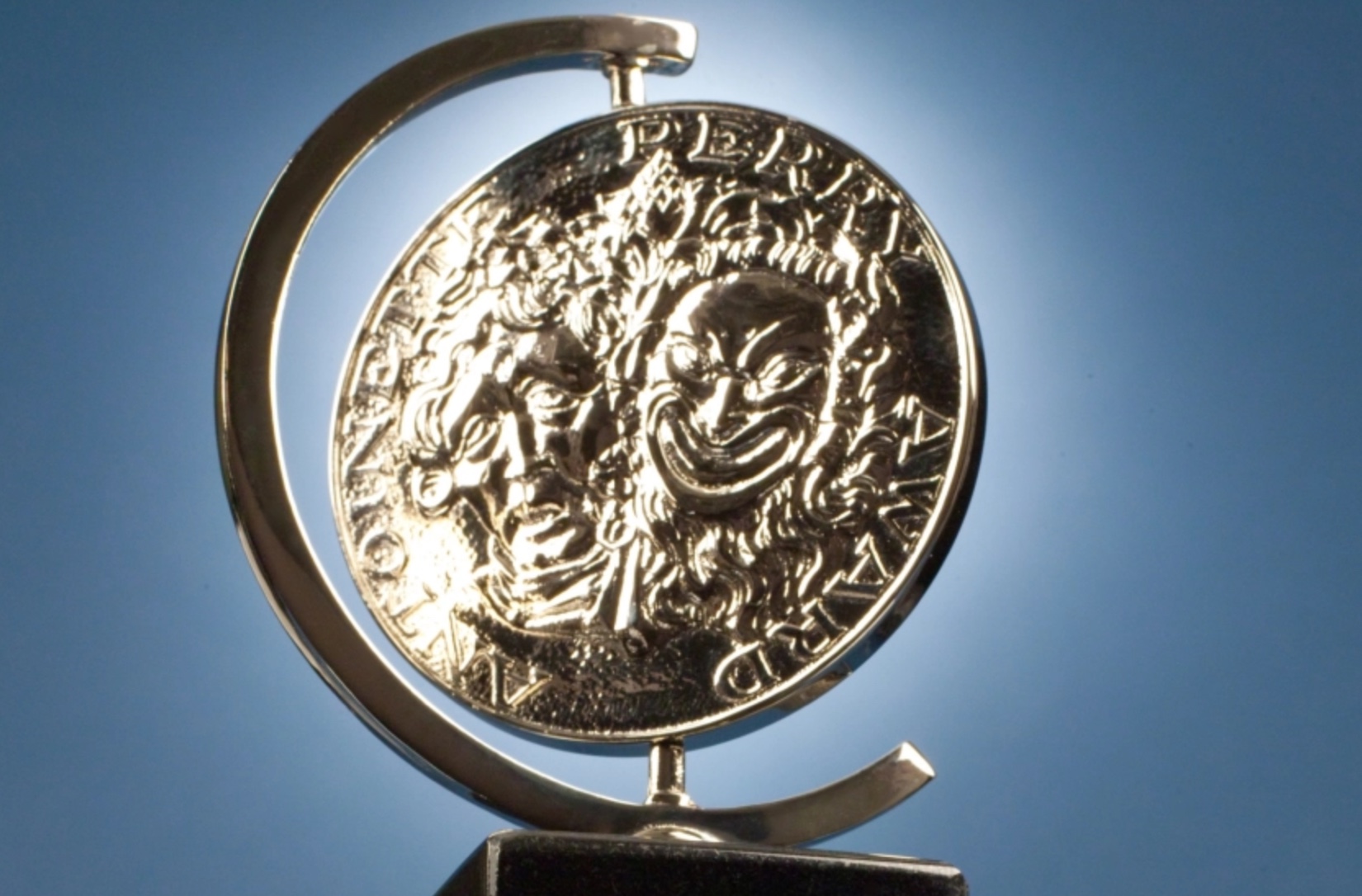 Tony Awards and Carnegie Mellon University Accepting Submissions for Arts Education Honor at 2017 Tony Awards
"Excellence in Theatre Education Award" Honors a Teacher Who Inspires Theatre Arts Students
#ApplaudMyTeacher
NEW YORK & PITTSBURGH – January 26, 2017 – Submissions are being accepted now through Feb. 10 for the third annual Tony Award for "Excellence in Theatre Education Award," presented by the Tony Awards and Carnegie Mellon University (CMU). The honor will be bestowed to the teacher at the Tony Awards on Sunday, June 11, 2017, at Radio City Music Hall in New York City.
Submissions are accepted online for K-12 theatre educators at an accredited institution or recognized community theatre organization. Anyone—from students and school administrators, to friends, neighbors and family—can submit a worthy teacher for consideration. He or she must be a teacher whose position is dedicated to and/or includes aspects of theatre education. Submissions may be made at www.TonyAwards.com/EducationAward and participants are encouraged to join in on the conversation with #applaudmyteacher.
Additionally, fans, students and educators are invited to celebrate inspirational teachers by using #applaudmyteacher in honor of Teacher Appreciation Day. Starting on Monday, May 1, everyone is encouraged to post pictures, stories and videos across social media to celebrate their favorite theatre teachers and educator.
Last year's honoree was Marilyn McCormick, a drama teacher at Cass Technical High School in Detroit, Mich. McCormick and the Cass Tech students were informed of her selection by a surprise visit to McCormick's classroom by Renée Elise Goldsberry, a 2016 Tony Award winner for Best Performance by an Actress in a Featured Role in a Musical for her starring role in Broadway's "Hamilton." Goldsberry is a CMU alumna and served on last year's judge's panel.
"Please take the time to recommend your teachers, mentors, administrators. They are the ones who plant the seeds and make the garden grow," McCormick said. "They are the ones who work tirelessly and for very little monetary gain so that a field of affirmative living can grow and ultimately change the world. Recommend a teacher of the arts so that all of their passion and compassion will not be in vain. That recommendation alone will change their world because it represents gratitude. There is so much power, inspiration and love when gratitude is displayed. These nominations are tangible displays of that."
The Broadway community feted McCormick throughout Tony Awards weekend. She and a guest were flown to New York City to attend the Tony Awards ceremony and the official Tony Awards Gala at the Plaza Hotel. She was also recognized at several Tony-related celebrations by some of Broadway's elite. As the winner, she also received $10,000. The American Theatre Wing and The Broadway League toasted McCormick's influence on her students, many of who have gone on to successful careers in the entertainment industry.
"We see firsthand the influence that teachers like Marilyn have on the actors who grace the stage every night. Her story, and countless others like hers, inspire us, and we want to hear about more teachers who are instilling a love of the arts in their students," said Heather Hitchens, President of the American Theatre Wing, and Charlotte St. Martin, President of The Broadway League.
Peter Cooke, Ph.D., OAM, head, School of Drama at Carnegie Mellon, has served as a judge for the Excellence in Theatre Education Award since its inception. He, too, believes that arts education teachers deliver powerful messages to their students.
"We see countless students come to us because an influential teacher has helped them determine that the creative arts is where their life's work is," Dr. Cooke said. "And the students who have been best prepared for the future are always those who have been taught and inspired by an excellent theater teacher."
Judges from the American Theatre Wing, The Broadway League, CMU and other leaders from the theatre industry select the annual winner, who receives a cash grant prize, flights to New York City, hotel accommodations and a pair of tickets to the 2017 Tony Awards Ceremony and Gala.
Carnegie Mellon's School of Drama is the oldest drama degree-granting program in the United States and celebrated its centennial in 2014. In the past century, CMU has produced hundreds of Tony nominees, and its alumni have won more than 40 awards to date. During the 2014 live Tony Awards telecast, CMU alumni Zachary Quinto and Matt Bomer introduced the educator award initiative. At the 2015 Tony Awards, CMU alumnus Joe Manganiello announced the first Excellence in Theatre Education Award winner, Corey Mitchell. In 2016, McCormick was announced as the winner by CMU alumnus Blair Underwood.
The 2017 Tony Awards, presented by The Broadway League and the American Theatre Wing, will air live on CBS on Sunday, June 11. For more information on the Tony Awards, visit TonyAwards.com and Facebook.com/TheTonyAwards and follow @TheTonyAwards on Instagram, Twitter and Snapchat.
# # #
About the Tony Awards
The American Theatre Wing's Tony Awards are presented by The Broadway League and the American Theatre Wing. At The Broadway League, Robert E. Wankel is Chairman and Charlotte St. Martin is President. At the American Theater Wing, David Henry Hwang is Chairman and Heather A. Hitchens is President. Ricky Kirshner and Glenn Weiss of White Cherry Entertainment are the Executive Producers of the 2017 Tony Awards. Mr. Weiss will also serve as Director of the 2017 Tony Awards.
Sponsors for the 2017 Tony Awards include: IBM - developed, designed, and hosts the official Tony Awards digital experience anchored by TonyAwards.com; Carnegie Mellon University – the first-ever, exclusive higher education partner; Grant Thornton LLP – official accounting services partner ; City National – official bank of the Tony Awards and presenting sponsor of the Creative Arts Awards; United Airlines – the official airline of the Tony Awards for the last 17 years.
About Carnegie Mellon University Carnegie Mellon is a private, internationally ranked research university with programs in areas ranging from science, technology and business, to public policy, the humanities and the arts. More than 13,000 students in the university's seven schools and colleges benefit from a small student-to-faculty ratio and an education characterized by its focus on creating and implementing solutions for real problems, interdisciplinary collaboration and innovation.