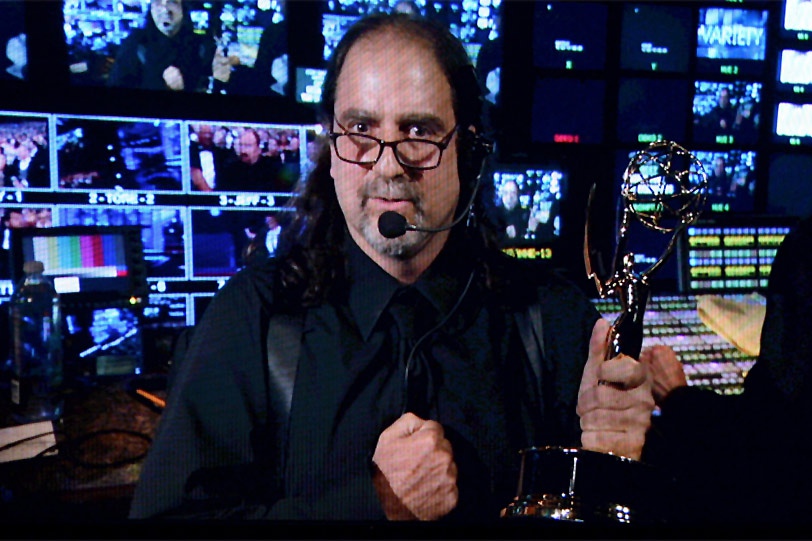 2014 Tony Awards Broadcast Honored With Directors Guild Award
February 10 2015
Glenn Weiss and the directing team of the 68th Annual Tony Awards® (2014) have been honored with a Directors Guild Award in the category of Outstanding Directorial Achievement in Variety/Talk/News/Sports-Specials. The award was presented by Barbra Streisand at a February 8 ceremony in Los Angeles.
This is Mr. Weiss' 6th DGA Award for his work on the Tony Awards. He previously won the DGA Award for Outstanding Directorial Achievement in Musical Variety in 2007, 2010, 2011, 2012 and 2013 for the 61st, 64th, 65th, 66th and 67th Annual Tony Awards. He was previously nominated in this category in 2001, 2002, 2005, 2006 and 2008, all for the 55th, 56th, 59th, 60th, 62nd-Annual Tony Awards.
In addition to Mr. Weiss, members of his directing team include Associate Directors Ken Diego, Robin Abrams, Stefani Cohen, Ricky Kirshner, as well as Stage Managers Garry Hood, Phyllis Digilio-Kent, Peter Epstein, Andrew Feigin, Lynn Finkel, Doug Fogel, Jeffry Gitter, Arthur Lewis, Jeffrey M. Markowitz, Joey Meade, Seth Mellman, Cyndi Owgang, Jeff Pearl, Annette Powlis, Elise Reaves and Lauren Class Schneider.
"The Tony Awards are an intricate symphony of constantly moving parts that Glenn and his directing team orchestrate seamlessly every year. They are incredibly deserving of this honor," said Heather Hitchens, President of the American Theatre Wing, and Charlotte St. Martin, Executive Director of The Broadway League, in a statement.
The 2015 Tony Awards will be broadcast live from Radio City Music Hall in New York City, on Sunday, June 7th, 2015 (8:00 – 11:00 p.m. ET/PT time delay) on the CBS Television Network, live from the Radio City Music Hall in New York City. The Tony Awards, which honors theatre professionals for distinguished achievement on Broadway, has been broadcast on CBS since 1978.
Mr. Weiss will once again serve as director of the awards telecast. He and Ricky Kirshner of White Cherry Entertainment are the Executive Producers of the 2015 Tony Awards.
The Tony Awards are presented by The Broadway League and the American Theatre Wing.