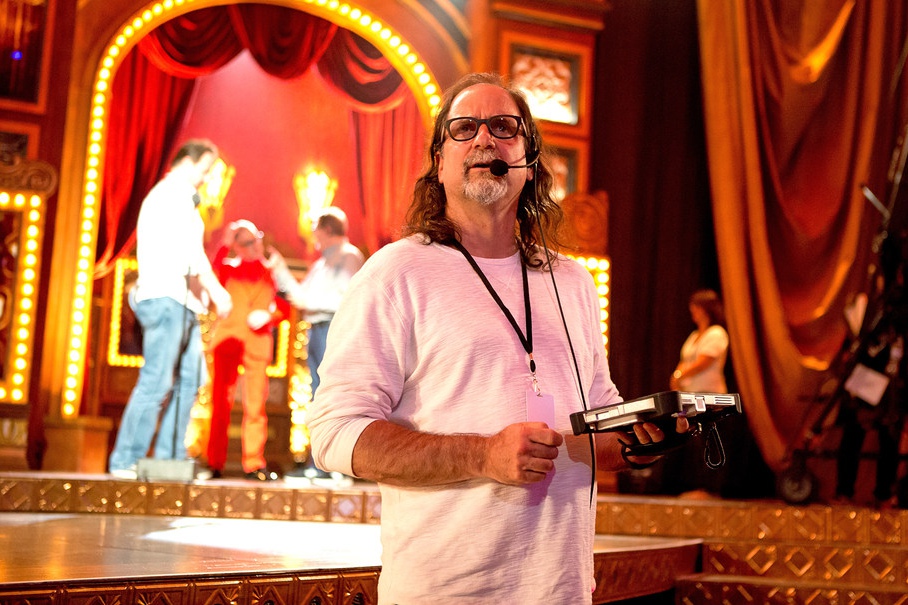 2016 Tony Awards Broadcast Honored with Directors Guild Award Nomination
January 12 2017
Glenn Weiss and the directing team of the 70th Annual Tony Awards have been nominated for a Directors Guild Award in the category of Outstanding Directorial Achievement in Variety/Talk/News/Sports-Specials. This is Weiss' 13th DGA Award nomination. He won the DGA Award for Outstanding Directorial Achievement in Musical Variety six times – in 2007, 2010, 2011 2012, 2013 and 2015 – all for his work on the Tony Awards. He was previously nominated in this category in 2001, 2002, 2005, 2006 and 2008, all for the Tony Awards. Weiss has also won 11 Emmy Awards for his work on the Tony Awards.
In addition to Mr. Weiss, nominated members of his directing team include Associate Directors Ken Diego, Robin Abrams, Ricky Kirshner; as well as Stage Managers Garry Hood, Peter Epstein, Joey Despenzero, Phyllis Digilio-Kent, Andrew Feigin, Doug Fogel, Jeffry Gitter, Arthur Lewis, Jeffrey M. Markowitz, Cyndi Owgang, Jeff Pearl, Alfonso Pena, Annette Powlis, Elise Reaves, Lauren Class Schneider and Jim Semmelman.
"I will never stop being grateful for the chance to play with my insanely talented Broadway friends," Weiss said.
"Glenn has the unique ability to navigate extremely unique situations and to bring the magic of the stage to TV screens across the country, while making it all look so easy! We are thrilled to see his work recognized by the DGA," said Charlotte St. Martin, President of The Broadway League, and Heather Hitchens, President of the American Theatre Wing, in a statement.
The 2017 Tony Awards
The American Theatre Wing's 71st Annual Tony Awards will air live on Sunday, June 11, 2017, (8:00-11:00 PM, ET/delayed PT) on the CBS Television Network and CBS All Access. The Tony Awards, which honors theatre professionals for distinguished achievement on Broadway, has been broadcast on CBS since 1978. The Tony Awards are presented by The Broadway League and the American Theatre Wing.
The official eligibility cut-off date for the 71st Annual Tony Awards will be April 27, 2017, for all Broadway productions opening in the 2016-2017 season. Productions which meet all other eligibility requirements and open on or before the eligibility date are considered eligible for 2017 Tony Award nominations.
The Nominations for the 2017 Tony Awards will be announced live on May 2, 2017, from New York City.
To stay up-to-date the Tony Awards, keep an eye on TonyAwards.com and follow @TheTonyAwards on Instagram and Twitter.
And make sure to "like" Facebook.com/TheTonyAwards.
See you on June 11!