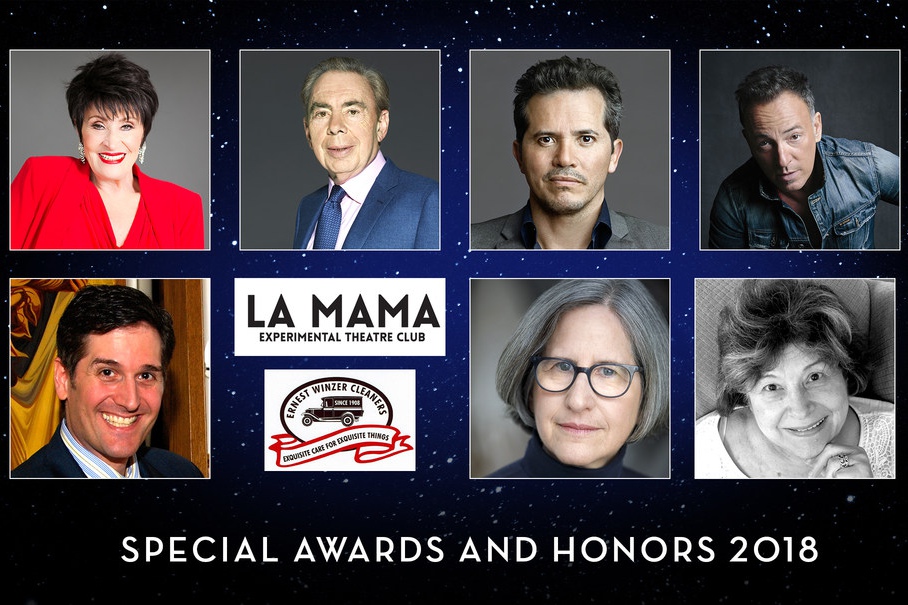 2018 Special Tony Awards and Honors
May 14 2018
There's plenty of drama to go around on Broadway's biggest night. However, a select group of theatrical luminaries don't have to hold their breath waiting to hear if their names are called out from the stage at the Tony Awards® ceremony. Unlike the winners in the 26 competitive categories, these additional honorees already know they are going to go home with a Tony medallion. This is Broadway's way of honoring some of the individuals and institutions who have made outsized contributions to the theatre community.
The non-competitive awards and honors come in several different varieties, as determined by the Tony Awards Administration Committee. Here are this year's recipients.
Lifetime Achievement
A Special Tony Award for Lifetime Achievement in the Theatre recognizes an individual's entire career. This year there will be two recipients. Two-time Tony Award®-winning actress and showbiz icon Chita Rivera has been nominated for 10 Tony Awards, more than any other performer. Seven-time Tony Award-winning composer/producer Andrew Lloyd Webber currently has two shows running on Broadway—The Phantom of the Opera, the longest-running show in Broadway history; and School of Rock: The Musical.
Special Tony Awards
Special Tony Awards may be awarded for a particular show that's not otherwise Tony-eligible, or in celebration of sustained excellence over time.
John Leguizamo is being honored for his body of work and for his commitment to the theatre, bringing diverse stories and audiences to Broadway for three decades. He was represented on Broadway this season with Latin History for Morons, which he wrote and starred in—and which received a Tony nomination this year as Best Play.
Bruce Springsteen will receive his Special Tony Award for his ongoing engagement Springsteen on Broadway, a once-in-a-lifetime theatregoing experience for the Broadway stage, allowing fans an intimate look at a music idol.
Isabelle Stevenson Award
This award is presented annually to a member of the theatre community who has made a substantial contribution of volunteered time and effort on behalf of one or more humanitarian, social service or charitable organizations. Nederlander Organization Executive Vice President Nick Scandalios will be honored this year for his tireless advocacy and dedication to LGBTQ families nationwide.
Regional Theatre Award
The 2018 Regional Theatre Award, bestowed based on a recommendation from the American Theatre Critics Association, goes to La Mama E.T.C. The East Village company is one of the original theatres that gave birth to the Off-Off Broadway movement in the 1960s under the leadership of its founder and artistic director, Ellen Stewart.
The Regional Theatre Tony Award is accompanied by a $25,000 grant from City National Bank.
Tony Honors

Tony Honors for Excellence in the Theatre offer recognition for persons and businesses whose work does not fall into any of the established Tony Awards categories. This year's recipients are New York Times culture photographer Sara Krulwich; costume beader Bessie Nelson; and Ernest Winzer Cleaners, which specializes in the maintenance and cleaning of theatrical costumes.
The Tony Honors recipients will receive their medallions at a special event hosted by the Sofitel New York on Monday, June 4. They will be acknowledged on the Tony Awards telecast.
The 2018 Tony Awards
The American Theatre Wing's 72nd Annual Tony Awards, hosted by Sara Bareilles and Josh Groban, will air on the CBS Television Network on Sunday, June 10, 2018 (8:00-11:00 PM, ET/delayed PT) live from Radio City Music Hall in New York City. Or stream the Tony Awards live across platforms with the CBS All Access subscription service. (Live stream is available in select markets. Visit CBS.com/allaccess for details.) "NY1 On Stage's Live Red Carpet to the Tonys" will air live on NY1 and TonyAwards.com from 5:30 PM – 7:30 PM (ET).
The Tony Awards, which honors theatre professionals for distinguished achievement on Broadway, has been broadcast on CBS since 1978. The Tony Awards are presented by The Broadway League and the American Theatre Wing.