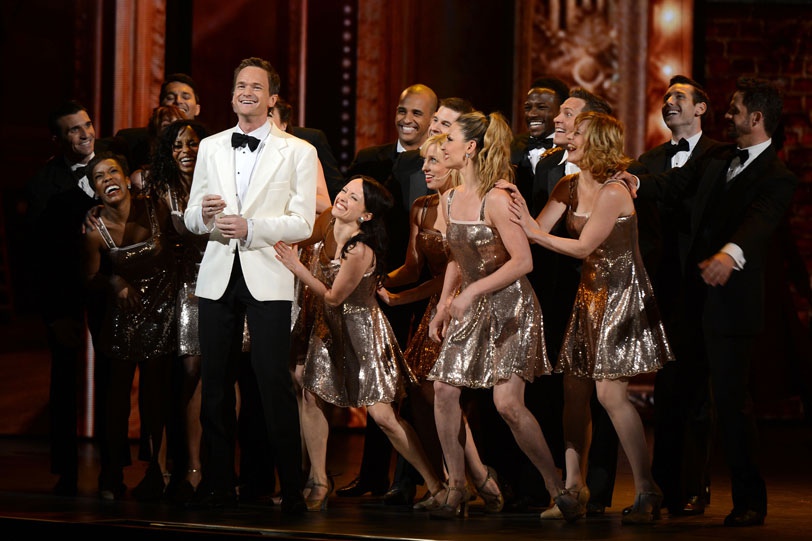 A Writers Guild Nomination for the 2012 Tony Awards
December 7 2012
The 2012 Tony Awards® telecast was recognized when the Writers Guild of America's 2013 award nominations were announced on December 6.
The Tony show was included in the category Comedy / Variety – Music, Awards, Tributes – Specials. The nomination goes to Dave Boone (writer), Paul Greenberg (special material), and David Javerbaum & Adam Schlesinger (songwriters, opening and closing songs).
Neil Patrick Harris hosted "The 66th Annual Tony Awards", which was broadcast on CBS on June 10, 2012. The entire program is available to download in HD on Amazon.com and iTunes.
Boone was honored with Emmys in both 2011 and 2010 in the category of Outstanding Writing for a Variety, Music or Comedy Special for the 63rd and 64th Annual Tony Awards. He was nominated in the same category in 2012 twice, for both the 65th Annual Tony Awards and the 84th Annual Academy Awards.
Javerbaum & Schlesinger contributed the opening number, "What If Life Were More Like Theatre?", performed by Harris with special guests including Amanda Seyfried, Modern Family's Jesse Tyler Ferguson, Annie star Lilla Crawford, and past Tony-winner Patti LuPone. They also penned the finale, "There's No Time," which recapped the events of the evening. The team won an Emmy Award in Spetember for Best Original Song for "It's Not Just for Gays Anymore" from the 2011 Tony Awards.
The American Theatre Wing's Tony Awards are presented by The Broadway League and the American Theatre Wing. Check back soon for more info about the 2013 Tony Awards.