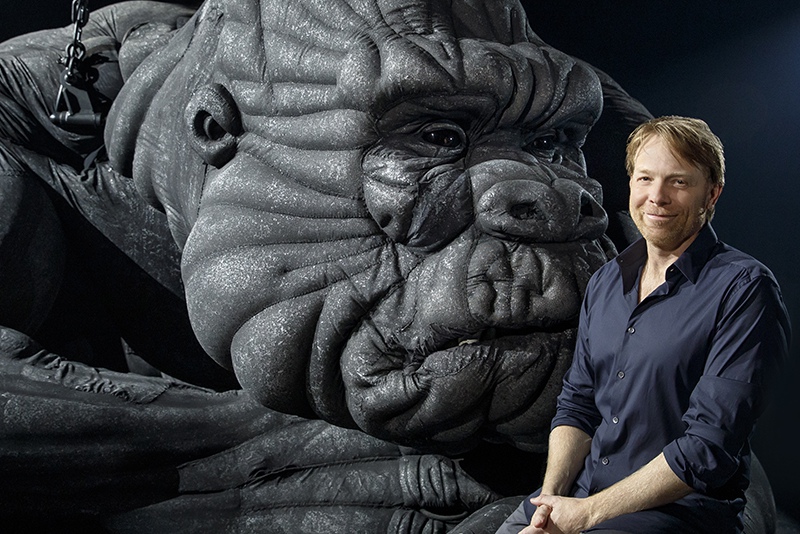 Acceptance Speech: 2019 Special Tony Award-winner Sonny Tilders
June 8 2019
The following is Sonny Tilders's acceptance speech on receiving a 2019 Special Tony Award as the creators of the character/puppet Kong for the Broadway musical "King Kong."
On behalf of my team at Creature Technology Company and Chairman Gerry Ryan, it is a great honour and genuine thrill to have our work appreciated and acknowledged with this Special Tony Award.
Some may not know that Kong was born 10,000 miles away on the not so small island of Australia. This production of King Kong is the result of a wonderful collaboration with fellow Australian company Global Creatures, led by visionary producer Carmen Pavlovic. Thanks Carmen - Its's been quite the journey to get here.
To Roy Furman and Schubert Theatres, to producers Foresight Theatrical and Barbara Darwell we thank your for sharing this vision and for affording us the great privilege of introducing King Kong to the wonderful Broadway audience.
Thanks to our director Drew McOnie, the creative team and this amazing Broadway cast for so graciously making space for our leading man.
A huge thanks to Movement Director Gavin Robins who's masterful, gentle and generous creative leadership, moulded this talented mix of dancers and puppeteers into this incredible Kings Company. Their jaw dropping work brings the breath of life to our Kong and gives me goose bumps every time I see it. And to the more hidden talent that sits up in the booth puppeteering the complex animatronic elements of Kong so ably led by Jacob Williams.
Thank you to our technical coordinator Richard Martin for coaxing a 2000 pound gorilla into his new home here at the Broadway Theatre and to the tireless support team, Andy, Geoff, Trent and Stefan who keep him looking great and performing so well night after night.
Thank you to Peter England for designing a set to take a 20-foot-tall marionette puppet and for being a steadfast companion in design as we spent endless hours trying to figure out how the hell any of it was going to work!
Big shout out to the trail blazing original Australian production and director Daniel Kramer for showing everyone what was possible. A special thanks to the memory of Mike Covacik who's technical genius we will forever miss.
And of course a massive thank you to the totally awesome Creature Technology Company. Through their combined passion, creativity and technical ability this team managed to deliver not just a feat of engineering but I hope you agree, a thing of living beauty. What a privileged it is to represent them in these moments.
Finally thank you to the Tony Awards Committee for striking this special award and recognising the art-form of puppetry in such a significant and generous way.