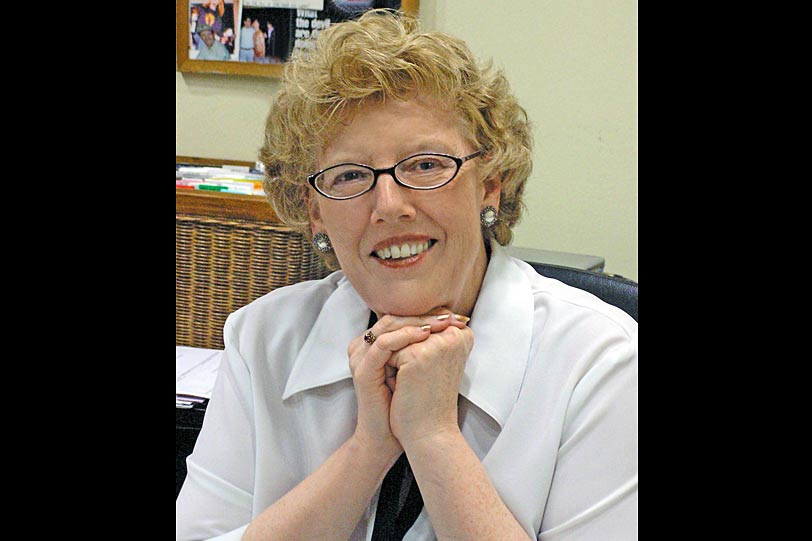 Charlotte Wilcox: A Passion for Theatrical Management
June 2 2014
"Other than very few times during my career, I don't ever remember a day that I got up and wasn't excited about going to work," says Charlotte Wilcox. Known on Broadway for her belief in hard work and passion for the shows she handles, this longtime Broadway general manager is one of three 2014 recipients of Tony Honors for Excellence in the Theatre.
"At first it was a shock, and a lovely thing; and as the days go on it becomes more apparent how thrilled people are for me in all walks of the theatre and in all areas of my life," says Wlicox. "People in my end of the business don't usually get honored, and there are a lot of us. They are all sharing in this recognition."
A Beautiful General Manager
Wilcox is the general manager of this season's Beautiful – The Carole King Musical, which has been nominated for seven Tony Awards® including Best Musical. Among her numerous responsibilities, a show's GM creates and administers the budgets and negotiates all contracts from director to production assistant; oversees the building of the physical production and the load-in; and sets prices and performance schedules throughout the run. "The advertising, marketing, press agencies all do their own work, but if budgets are needed we are involved with everyone, from the director to the interns," she explains." We touch everything. In some ways, we are completely involved, completely in the thick of it all; yet in some ways, invisible."
Wlicox has worked on numerous Broadway shows over nearly five decades. Her credits as a GM include such musicals as The Full Monty, Dirty Rotten Scoundrels and The Drowsy Chaperone, as well as revivals of West Side Story, Grease, and Fiddler on the Roof—and many more. The Charlotte Wilcox Company also managed the national tours of Sunset Boulevard and Steel Magnolias.
From Stage to Production Office
Before Wilcox became one of the leading and most respected GMs in the Broadway community, she wanted to be an actress. She grew up in Bath, a little town in upstate New York. Her first Broadway show was a three-person play called Luv starring Eli Wallach and Anne Jackson. Although too young to fully understand it, Charlotte was fascinated and she knew Broadway would be her future.
When she first arrived in New York, a friend of her sister – a playwright – suggested she get a job in a producer's office in order to meet other actors. She soon learned that the actors spent most of their time looking for work. She realized she didn't have the actor's temperament and knew that she'd rather be working every day.
After stints as secretary and receptionist to several producers, she went on to become a production manager at a company called Theatre Now, Inc. Later she took on the GM role at National Artists, Barry and Fran Weissler's children's theatre company. She had found her career.
Team Player
When asked what she loves most about being a general manager, Wilcox praises the collaborative nature of theatre folk. "I love the people. Each show has the same basic line items in the budget, but being a fly-on-the-wall and observing the creative process and watching the ideas come to life is exciting."
For those who want to go into general management, or any theatrical career, Wilcox advises that they must have a true passion for their work. Don't do it for the compliments or out of pride. "A young kid at my gym, Mark Fisher Fitness, asked me what I did to get the Tony Honor. My answer? Work hard and love what you do.
It helps to have great material to work on. "When I read Beautiful for the first time, it was like a page-turner to me, it was so thrilling. It surprises you, the depth of the story. No one ever says they like the show, they say they love the show. It's a blessing to have a show that is a hit, but to have one that I love and one that so many others love during the same year that I am receiving a Tony Honor, well, that feels pretty good to me."
What would a musical about Charlotte Wilcox's life be called? "Good and Plenty," she says. She smiles broadly and adds, "and then some!"