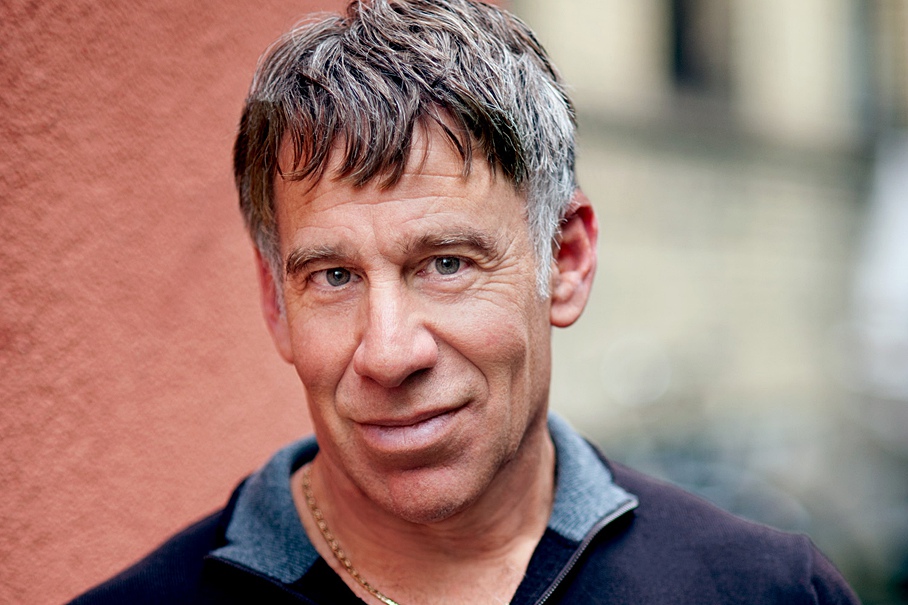 Composer Stephen Schwartz to Receive 2015 Isabelle Stevenson Tony Award
April 27 2015
On April 27 the Tony Awards® Administration Committee announced that composer Stephen Schwartz will receive this year's Isabelle Stevenson Tony Award.
The Isabelle Stevenson Award is presented annually to a member of the theatre community who has made a substantial contribution of volunteered time and effort on behalf of one or more humanitarian, social service or charitable organizations. Schwartz will be presented the Award for his commitment to serving artists and fostering new talent through his work with ASCAP Musical Theatre Workshop, ASCAP Foundation and helping develop new partnerships as President of the Dramatists Guild.
"Stephen's successes span far beyond the Broadway stage through his commitment to fostering the next generation of musical theatre actors, lyricists and composers. We are thrilled to celebrate his countless triumphs with this honor," siad Charlotte St. Martin, Executive Director of The Broadway League, and Heather Hitchens, President of the American Theatre Wing, in a statement.
About Stephen Schwarz
Schwartz began his Broadway career in 1969 with the title song for Butterflies Are Free. Since then, he has become known for his music and lyrics for such shows as Godspell, Pippin and Wicked. But he has also worked on many projects of educational, charitable and social value to the theatre community.
For the past six years, as President of the Dramatists Guild, he has worked to strengthen and protect the rights of American dramatists, including battling censorship and piracy and improving the relationship between writers and directors, actors and producers.
As a long-standing board member of the ASCAP Foundation, he has served as artistic director of the Musical Theatre Workshops in New York and Los Angeles for more than 20 years, nurturing many of the young composers and lyricists working in the theatre today. He has also brought the ASCAP workshop to multiple cities around the country, as well as conducting frequent master classes at universities and regional theatres for aspiring writers and performers. Internationally, Schwartz has done master classes for musical theatre writers and performers in such countries as Germany, Australia, Latvia and Kenya.
In response to recent teen suicides, he wrote the choral piece "Testimony" and helped produce the choral piece "Tyler's Suite," both performed frequently in anti-bullying campaigns in schools around the country.
His other charitable work has included organizing last fall's Uprising of Love concert at the Gershwin Theatre to benefit and raise awareness of LGBT people in hostile countries, producing benefits for the Juvenile Diabetes Research Foundation and the Faustman Clinic, and appearing in benefits for such causes as the Sandy Hook families, Marriage Equality, the Orphaned Starfish Foundation, the Gender and Family Project, etc.
The 2015 Tony Awards
Bruce Willis and Mary-Louise Parker will announce the 2015 Tony Award Nominations LIVE on Tuesday, April 28th from the Paramount Hotel's Diamond Horseshoe in New York City. The Tony Award Nominations can be viewed LIVE on "CBS This Morning" and in their entirety here at www.TonyAwards.com.
The 2015 Tony Awards will be broadcast live from Radio City Music Hall in New York City, on Sunday, June 7th, 2015 (8:00 – 11:00 p.m. ET/PT time delay) on the CBS Television Network, live from the Radio City Music Hall in New York City. The Tony Awards, which honors theatre professionals for distinguished achievement on Broadway, has been broadcast on CBS since 1978. The Tony Awards are presented by The Broadway League and the American Theatre Wing.
A limited number of tickets to the 2015 Tony Awards will be made available to the general public. Tickets will be available at www.TonyAwards.com starting on April 28, 2015.