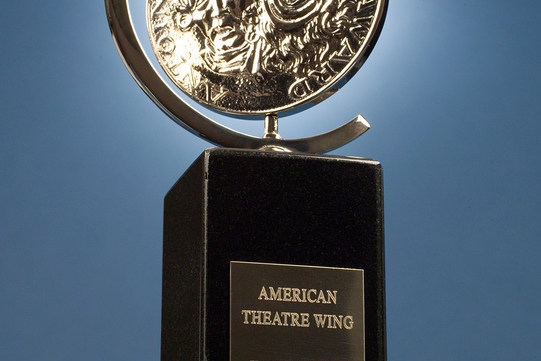 Date Set for 69th Annual Tony Awards: June 7, 2015!
September 7 2014
Get ready for Broadway's Night of Nights - 2015 Edition!
The Telecast
The date for the American Theatre Wing's 69th Annual Tony Awards has been announced. The 2015 ceremony will air on the CBS Television Network on Sunday, June 7, 2015 (8:00-11:00 PM, ET/delayed PT), live from the Radio City Music Hall in New York City.
The Tony Awards, which honors theatre professionals for distinguished achievement on Broadway, has been broadcast on CBS since 1978. The Tony Awards are presented by The Broadway League and the American Theatre Wing.
Other Dates Announced
The official eligibility cut-off date will be Thursday, April 23, 2015, for all Broadway productions opening in the 2014-2015 season. Productions that meet all other eligibility requirements and open on or before the eligibility date are considered eligible for 2015 Tony Award nominations.
The Nominations for the 2015 Tony Awards will be announced on Tuesday, April 28 from New York City, live on TonyAwards.com.
A limited number of tickets to the 2015 Tony Awards will be made available to the general public. Tickets will be available at www.TonyAwards.com starting on April 28 (on-sale timing subject to change).
Stay Connected
For updates, follow the Tony Awards on Facebook, Twitter, and Instagram.
Mark your calendards - see you on CBS on June 7!
#TonyAwards