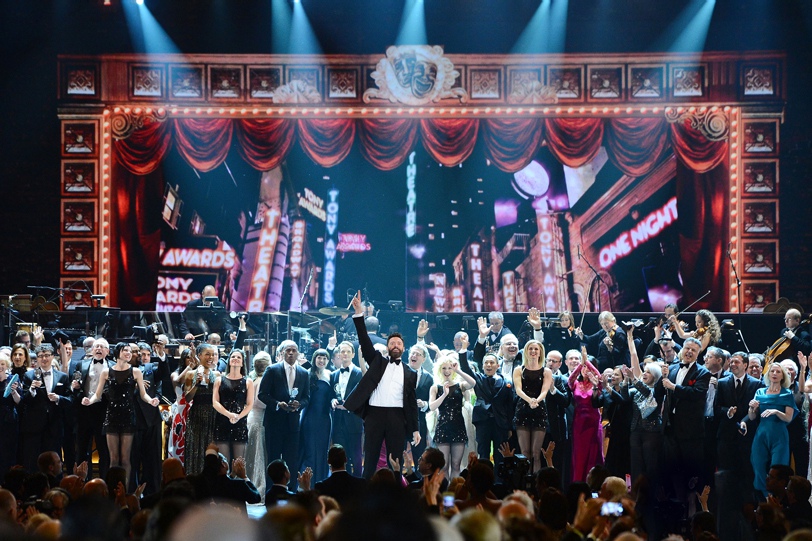 Download the 2014 Tony Awards or Watch On-Line
June 9 2014
The CBS telecast of the American Theatre Wing's 2014 Tony Awards® is history, but you can still watch the Tonys on-line in several ways.
Note: Availability may vary by country.
The Tony Awards are presented by The Broadway League and the American Theatre Wing.
Watch the Entire Show
On iTunes: Preview and download the entire 2014 Tony Awards telecast in HD or SD.
On VUDU: Click here to purchase on VUDU
On XBox Video: Click to purchase on XBox Video
On MGO: Purchase the whole show or individual musical numbers on MGO
The Acceptance Speeches
All of the 2014 Tony Awards acceptance speeches are available on-line here at TonyAwards.com.
The Creative Arts Awards
View all of the Creative Arts Awards segments, which took place before the telecast and during the commercial breaks. The Creative Arts Awards were sponsored by City National Bank and hosted by past-winners Billy Porter and Karen Ziemba.
Individual Musical Numbers
On Amazon.com: Purchase and download individual musical numbers in SD or HD.
On MGO: Click to purchase.
Past Years
Tony Awards telecasts from past years are available here.