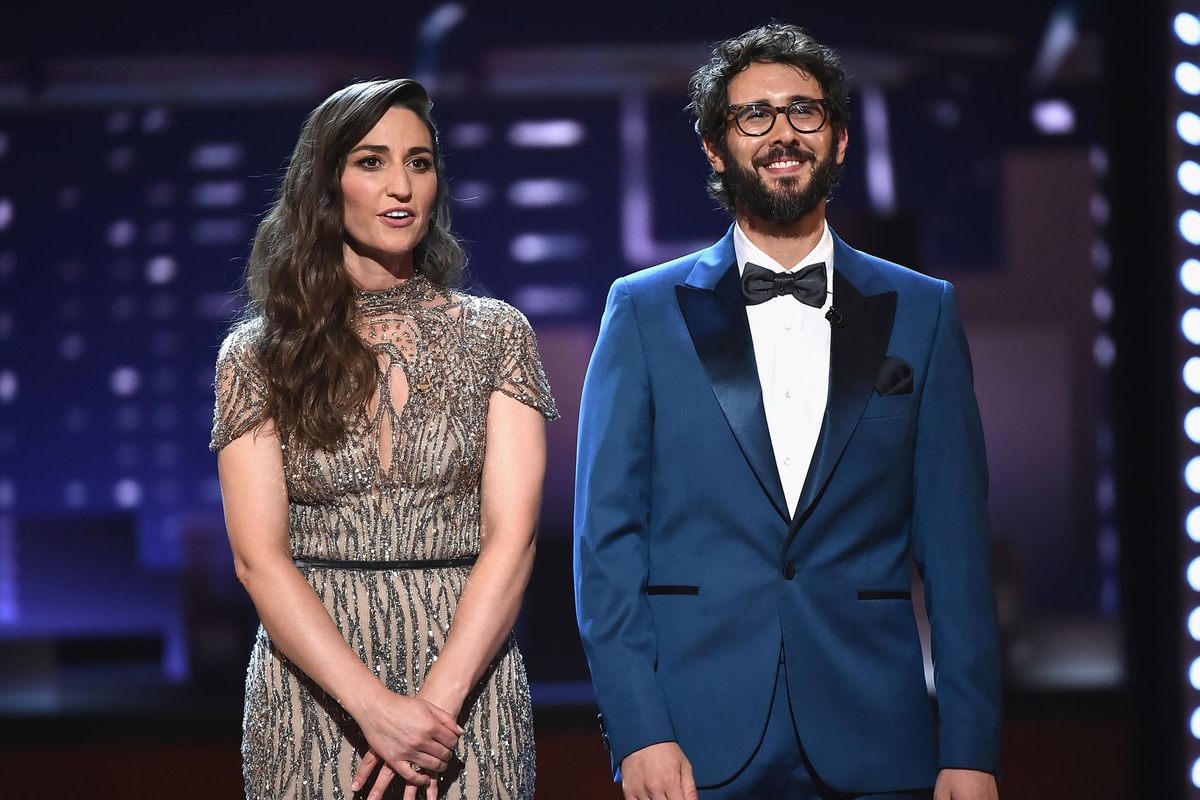 Four Emmy Nominations for the 2018 Tony Awards Show
July 17 2019
The June 2018 broadcast of the 72nd Annual Tony Awards hosted by Sara Bareilles and Josh Groban has been honored with four Prime Time Emmy Award nominations. The show was recognized in these categories::
Outstanding Variety Special (Live) - Ricky Kirshner, Executive Producer; Glenn Weiss, Executive Producer; Allen Kelman, Supervising Producer; Sara Bareilles and Josh Groban, Hosts
Outstanding Lighting Design/Lighting Direction for a Variety Special – Lighting Designer Robert A. Dickinson, Lighting Director Noah Mitz, Lighting Director Ed McCarthy, and Lighting Director Harry Sangmeister
Outstanding Technical Direction, Camerawork, Video Control for a Special – Technical Director Eric Becker, Technical Director Mike Anderson, Senior Video Control J.M. Hurley, Video Control Ka-Lai Wong, Camera Rob Balton, Camera Bob Del Russo, Camera Charlie Huntley, Camera Jay Kulick, Camera John Kosmaczewski, Camera Tore Livia, Camera James Scurti, Camera Lyn Noland, Camera Jimmy O'Donnell, Camera Jim Tufaro, Camera Mark Whitman, Camera David Smith
Outstanding Original Music and Lyrics – "This One's For You" - Music & Lyrics by Sara Bareilles, Josh Groban and Shaina Taub
Ricky Kirshner and Glenn Weiss of White Cherry Entertainment have acted as executive producers of the Tony Awards telecast since 2004. During White Cherry's tenure, the Tony Awards have been recognized with an unprecedented 49 Emmy nominations and 19 Emmy wins, including the best show in its class for 8 times. That recognition is far more than any time in Tony Awards history and is unparalleled by any other awards show today.
The Antoinette Perry "Tony" Award, which was founded by the American Theatre Wing in 1947, is bestowed annually on theatre professionals for distinguished achievement on Broadway. The Tony is one of the most coveted awards in the entertainment industry and the annual telecast – the night America watches Broadway – is considered one of the most prestigious programs on television.
The 2018 show is available for purchase on Amazon.com and on iTunes.