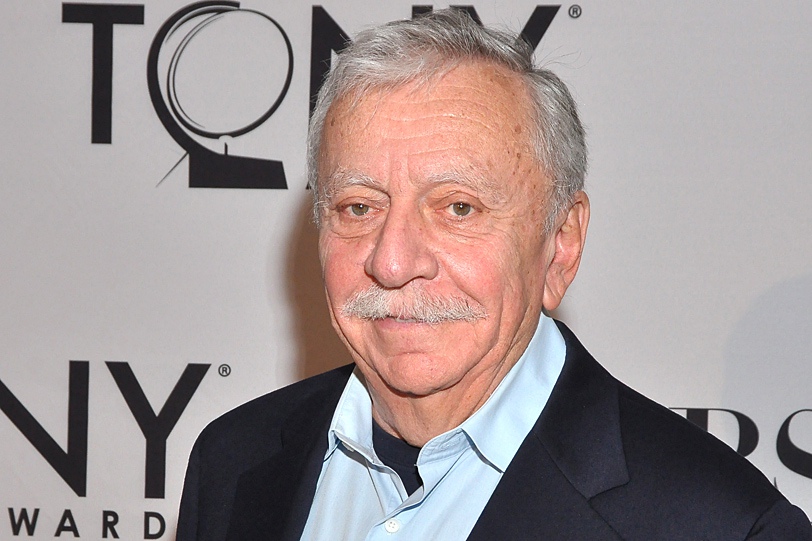 Honoring a Broadway Veteran: Emanuel Azenberg
May 9 2012
When he was growing up in New York City in the first half of the last century, "a trip from the Bronx to Manhattan was the equivalent of going all the way to Chicago today," says veteran producer Emanuel "Manny" Azenberg. "Nevertheless, we went to the theatre." Though he saw his uncle, an actor from the Yiddish theatre, struggle to make a living on Broadway, "I never thought of the theatre as a vocation; I thought of it as an avocation," he says.
Now, in recognition of a distinguished career that has spanned more than 50 years, 65 productions for Broadway, 25 Tony Award nominations and eight Tony Award wins (not to mention a recent appearance on TV's Smash), Azenberg is the recipient of this year's Special Tony Award for Lifetime Achievement in the Theatre.
Following a stint in the U.S. Army (he served as first lieutenant with the 25th Infantry), Azenberg landed his first job in the theatre in 1959, assisting in company management on Broadway. After that, "things just fell into place," he says. He became a producer in his own right with The Lion in Winter (1966) and won his first Tony Award when Ain't Misbehavin' (1978) took Best Musical. His second came two years later for Mark Medoff's play Children of a Lesser God (1980).
Over the next three decades, Azenberg's shows, mainly plays but also dance-related musicals, set a gold standard for intellectually stimulating theatre with popular appeal. "I learned that you could produce things that didn't embarrass you," he notes. He championed the work of Athol Fugard ("Master Harold" … and the boys, 1982) and Tom Stoppard, whose 1984 Tony Award winner The Real Thing ranks high on his list of personal favorites.
"Theatre is about the writer," he says. "In Broadway Bound, Neil Simon has a line in which the grandfather says to the two young writers, 'Remember, it has to be about something.' I still think that's true."
Azenberg produced more than 20 of Neil Simon's plays on Broadway, starting with The Sunshine Boys (1972) and including the Tony Award- and Pulitzer Prize-winning Lost in Yonkers (1991). He first met the prolific playwright on the softball field. "I knew Robert Redford and when he came to New York with Barefoot in the Park, he asked me to play on their team. Redford played first base, Simon played second base and I was the shortstop," the producer recalls. "I think Simon should be more appreciated. Everybody thought that it was that simple, but how come nobody else is doing it? He tapped into the funny bone of a society for 30 years."
For 25 years Azenberg also taught a theatre course at Duke University, where he was famous for handing out in class plays with the covers and title pages ripped off, so that he could elicit an unbiased "visceral response" from the students. "It was a fun course and the kids were challenged," he says. "If they didn't understand the play, they would have to just say that, not that they hated it. By the end of the semester, hopefully, they actually had some confidence in their own opinion and also recognized that all the arts are subjective."
Admittedly, not all of his productions were hits. "Some of the shows I did were failures, but they are on the résumé of your soul." Azenberg continues, citing his critically acclaimed productions of Side Show (1997), La Bohème (2002) and the revivals of Brighton Beach Memoirs (2009) and Ragtime (2009). "I've been very fortunate," he concludes. "I've made a living in the theatre."