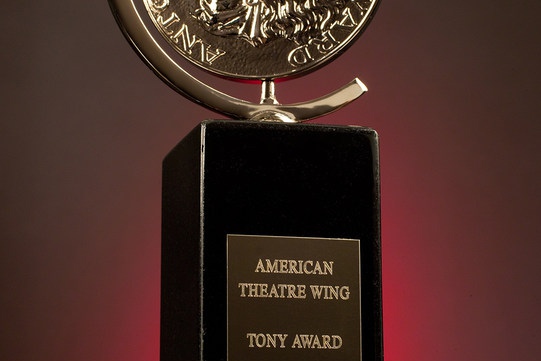 How to Experience the Tony Awards on June 9, 2013
June 4 2013
June 9 is Broadway's biggest night of the year, and there are many different ways to experience the American Theatre Wing's TonyAwards®, broadcast live on CBS from Radio City Music Hall. Here are some suggestions. Enjoy!
Get Ready
Listen to the cast albums from nominated shows! Check them out on iTunes.
The Telecast
Tune in to CBS on Sunday, June 9 from 8:00 – 11:00 p.m. ET (7-10 p.m. Central) for the live telecast of the 2013 Tony Awards, hosted by Neil Patrick Harris. West Coast viewers can watch the show at 8:00 PT (see below).

The Times Square Simulcast
Watch the entire Tony Awards program at the 5th annual free outdoor simulcast in Times Square! Sponsored by Nexxus® Salon Hair Care, the simulcast event will be hosted by Christine Pedi and feature a performance from Broadway's Rock of Ages. More info…
Live Webcasts: The Audemars Piguet Red Carpet and the Press Room
Visit TonyAwards.com beginning 6:00 p.m. ET on June 9 for live video webcast of the stars' arrivals at Radio City, courtesy NY1 News. Then stay tuned for live video from the Press Room, where there winners face the media immediately after receiving their Tony medallions. The live video coverage continues through 11:30 p.m. ET.
Second Screen
Follow the Tony Awards on the TonyAwards.com Second Screen, featuring scrolling interactive content beginning at 7:00 p.m. ET on Tony night. Trivia, polls, exclusive photos, video, and more.
Social Media
We'll be posting on Twitter @TheTonyAwards under the hashtag #TonyAwards all night. Follow us on Facebook and Instagram (@TheTonyAwards) as well for a unique look behind the scenes at the Tonys.
TonyAwards.com Video
On Tony night, we'll be posting video clips of all the acceptance speeches from the telecast and the Creative Arts Awards at TonyAwards.com. We'll also post each of the Creative Arts segments in its entirety. You can also follow us on YouTube.
Note for West Coast Fans
The Tony Awards will be broadcast at 8:00 p.m. PT on CBS. While you won't be able to watch the awards live, we invite you to check out our extensive video coverage beginning at 3:00 p.m. PT and continuing right up until the telecast begins.
International Broadcast Schedule
The Tony Awards are broadcast on many TV networks throughout the globe. If you don't see your country listed, let your local TV networks know you want to see the Awards! Get international broadcast info...
After June 9
Check back for info on how to watch clips from the show, and how to own the entire program on iTunes.