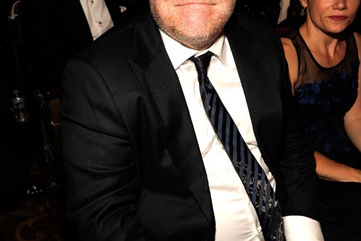 In Memoriam 2014
May 14 2014
We pause to remember friends and colleagues in the Broadway community who have left us during the past year (May 2013-May 2014).
Each spring as the American Theatre Wing's Tony Awards® approach, we pause to remember friends and colleagues who have left us during the past year. The names of some of those who worked on Broadway are listed below. They are always in our hearts.
We invite you to share specific memories about these individuals, and to add the names of others in the theatre community who died during the past year, by leaving a comment at the bottom of this page (desktop site).
Jack Aaron
Lamar Alford
Cosmo Allegretti
Georgia Allen
Lynne Clifton Allen
Maya Angelou
Luis Ávalos
Larry G. Bailey
Ivor David Balding
Anna Marie Barlow
Jack Beaber
Francine Beers
Walter Roy Beery
Mark Bendo
Anna Berger
Donald Bevan
G. James Beyer
Karen Black
Jordan Bowers
Peter Boyden
Marc Breaux
Tom Brennan
Eileen Brennan
Vince Bruce
D.J.R. Bruckner
Hank Brunjes
Perry Bruskin
Sid Caesar
Mary Grace Canfield
Glenn Cannon
Clifford Carpenter
Mary Carver
Chris Chase
Robert Christen
Marilyn B. Coleman
Robert Colston
David Connell
Jane Connell
Charles Cooper
Roy Cooper
Clayton Corzatte
Matthew Cowles
Sage Fuller Cowles
Richard Creamer
Harold "Stumpy" Cromer
Anna Crouse
Philip Cusack
Nigel Davenport
Ann B. Davis
Garry Davis
Jack Davison
Phillip Hayes Dean
Mickey Deems
B J DeSimone
William Dodds
Ralph Drischell
Marta Eggerth
Mark Enis
Mitchell Erickson
Charlotte Fairchild
Franz Fazakas
Gene Feist
Felix Fibich
Michael Filerman
Patrice Wymore Flynn
Joan Fontaine
William "Allan" Fontaine
Juliet Forbes
Steve Forrest
Phyllis Frelich
Bob Freschi
Peggy Anne Ellis Fried
Laurie Frink
Bonnie Gallup
James Gandolfini
Kelly Garrett
Faith Geer
Jeremy Geidt
Frank Gero
Marcia Gilford
Martin Gold
Ernesto Gonzalez
Eydie Gormé
Arthur Gorton
Richard "Bick" Goss
Martin Gottfried
Henry Guettel
Marjorie Gunner
Sheila Guyse
Laurence Haddon
Sam Harkness
Julie Harris
Roy Hausen
Marta Heflin
Shirley Herz
Philip Seymour Hoffman
Denis Holmes
Bob Howard
Ronald Hunter
Leonard Jackson
Mitchell Jason
Louise Jenkins
Christopher Jones


Irene Kane

Stanley Kauffmann


Jane Kean
Clinton King
Gloria Lambert
Sidney Lanier
Jay Lanin
Ed Lauter
Eddie Lawrence
Jacques le Sourd
Leslie Lee
Mitch Leigh
David LeVine
Joan Lorring
Mary Lum
Paul Lyday
Pirie MacDonald
Sheila MacRae
Arthur Malet
Nancy Malone
Angelo Mango
Charles Marowitz
Anthony Marriott
Sarah Marshall
Angela Martin
Nicholas Martin
Virginia Mattis
Curtis McClarin
Ellen McCown
David McDaniel
Charles McGowan
Allan McKeown
Wynne Miller
Juanita Moore
Betty Munro
Tony Musante
Byron Nease
Terry Nicholson
Patricia Noto
Peter O'Toole
Eleanor Parker
Chuck Patterson
Lazaro Perez
Rob Peters
Stowe Phelps
John Pinette
Marc Platt
Seth Popper
Stephen Porter
Louise Quick
Kathleen Raitt
James Rebhorn
Elliott Reid
June Reimer
George Reinholt
Regina Resnik
Hack Rightor
Paul Robeson Jr.
Jay Robinson
Joe Rocco
Dotty Rogan
David Rogers
Paul Rogers
George Rondo
Mickey Rooney
Ronald Roston
Bernard Sahlins
Maximilian Schell
Eda Seasongood
Lorenzo Semple, Jr.
Victor Spinetti
Ashton Springer
Thomas Stanton
J D Steel
James Stevenson
Ben Stewart
June Eve Story
Maxine Stuart
Conrad Susa
Donald Symington
Frances Tannehill
Richard S. Thomas
Francine L. Trevens
Sybil Trubin
Ed Vassallo
Virginia Vincent
David Vogel
Ralph Waite
Honey Waldman
Louis W. Waldon
Royce Wallace
Jerry Ward
Laura Waterbury
Don Weissmuller
Christopher Evan Welch
Tony Wells
Richard Wendley
Ned Wertimer
Walt Witcover
Miller Wright
Efrem Zimbalist, Jr.
List complete as of May 14, 2014.