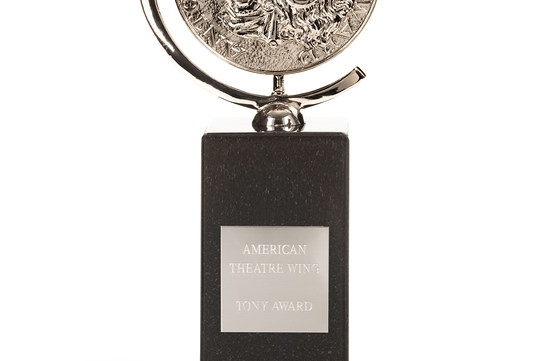 International Tony Awards Broadcast Info 2013
June 5 2013
Tony Award Productions in association with CABLEready, a leading independent distributor of television programming for media outlets worldwide, will distribute the American Theatre Wing's 67th Annual Tony Awards® telecast to theatre fans in four continents and over 45 countries around the globe.
Tony Awards will be made available by the international broadcasters listed below. Make sure to CHECK LOCAL LISTINGS!
Latin America - Film & Arts - airs live on Sunday, June 9 at 21:00h (Arg, Bra, Chi) or 18:00h (Mex)
New Zealand - Sky Network - Arts Channel. Airs Monday, June 10 at 8:30.
Australia - Foxtel Bio channel. Airs live at 10:00 a.m. local time on Monday, June 10.
Japan - NHK. Check local listings.
The Philippines - Velvet Channel. Airs live at 8:00 a.m. local time on Monday, June 10.
Armed Forces Television - Available to the US Armed Forces stationed outside of the United States. Check listings.
Unless otherwise noted, the broadcasts will occur either live or within a week of the June 10 U.S. broadcast on CBS. Check local listings for more information.
Even if your country or region isn't listed, fans of the Tonys across the globe may watch live coverage of Tony Awards events here at TonyAwards.com. On Sunday, June 9, our coverage begins at 6:00 p.m. ET (GMT -4) with a live webcast of the stars' arrivals on the Tony Awards Red Carpet presented by Audemars Piguet. Check out our guide to complete on-line coverage.
We'll also be updating the website all evening long, and posting news and videos here and on Twitter, Facebook, and YouTube.
The Tony Awards, hosted by Neil Patrick Harris, will be broadcast live across the United States on CBS, Sunday, June 9th, 8:00 - 11:00 p.m. (ET/PT time delay).
The 2013 Tony Awards are presented by The Broadway League and the American Theatre Wing.