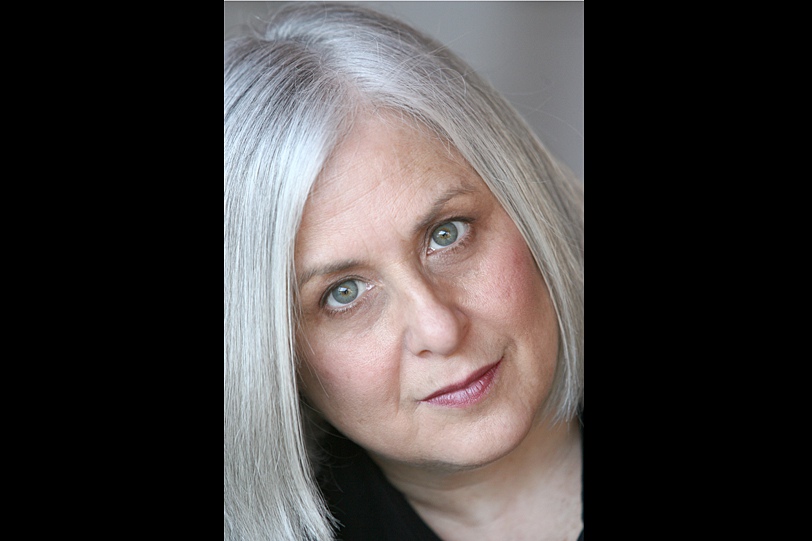 Joan Marcus: Capturing Broadway's Magical Moments
May 27 2014
Theatrical productions exist only in the moment you experience them. And yet, thanks to the craft of photography, plays and musicals live on, through expertly-created images that capture magical moments that would otherwise vanish forever. This year the American Theatre Wing's Tony Awards® are honoring one of the most revered production photographers working on Broadway. Joan Marcus will receive a 2014 Tony Honor for Excellence in the Theatre in June, in celebration of a quarter century of enduring work behind the camera.
"I was really surprised," Marcus says, about her Tony Honor. "It has been a wonderful career that I've enjoyed, and this is such a nice validation. I didn't realize how much that validation would mean to me, how important, until I got it. So this is really, really special."
Honing Her Craft in Washington, DC
Marcus moved to New York in 1992, but the Pittsburgh native's career started nearly a decade earlier, when she was hired as resident photographer at the Kennedy Center for the Performing Arts in Washington, D.C. It wasn't a career path that was planned. "I went to college in D.C. in the 1970s, and I got a liberal arts education," she reports. "I loved photography and had taken a lot of classes in college, but I had no idea that I would be a photographer. I actually applied to Berkley to do landscape architecture and was taking various jobs in my quest to make money for graduate school." Her first job after graduation was a stint as a photo printer at the George Washington University Medical School. She says she hated the work, but on the strength of her new skills, she got hired as printer for the house photographer at the John F. Kennedy Center for the Performing Arts. Three years later, she became the theatre's resident photographer. In the interim, she had honed her craft working freelance for the numerous theaters that came into prominence in D.C. during the burgeoning theatre scene of the 1980s.
"The Kennedy Center was a very visible place," she notes. "Many shows that would eventually go to Broadway would try out there." That's how she got her first high-profile assignments, such as doing the production shots for the Broadway-bound play Lillian starring the Tony Award-winning actress Zoe Caldwell, and, two years later, a show that would win the 1988 Best Play Tony Award, David Henry Hwang's M. Butterfly. "They liked what I did and one thing led to another," she reports. "All of a sudden I started getting work and meeting people from New York."
An "If/Then Moment"
"I wanted to be a great editorial portraitist or a news photographer and get magazine work," says Marcus. It took a life event to seal her future in the Big Apple: meeting Adrian Bryan-Brown, co-founder of one of the leading theatrical press agencies in New York.
"It really was a kind of If/Then moment," says Marcus recalling a day in 1989 when her Kennedy Center boss invited her to the New York opening of the Bill Irwin play Largely New York, for which she had done the production photography. "She said, "I am meeting this friend for a drink, and you are more than welcome to join us." I did, and it was Adrian," Marcus reports. They were married three years later. The timing was fortuitous because Bryan-Brown was about to start his own Broadway press agency. A year after the wedding, Marcus moved to New York.
"I had more opportunities in New York," says Marcus, "and Adrian being in the business certainly opened a lot of doors for me." Also, changes were afoot in NYC's theatrical photography business. The reigning queen in the trade at that time, Martha Swope, was winding down her practice. Swope eventually retired in 1994. She too received a Tony Honor for Excellence in the Theatre (in 2004).
Focus on Quality
The other change, one that would dramatically affect the nature of work itself, was technology. "Auto-focus changed everything," Marcus declares. "There was a whole shift stylistically. If you look at the older production pictures, there is a reason why they look more staged. Everything had to be way more deliberate because of fixed-focus lenses. In order to make a good picture, you had to set them up with the necessary light. I had to walk around with all these cameras around my neck, and you were constantly juggling—the long lens on the color camera, the fixed lens that you had to focus—how we got any pictures, I have no idea!"
Marcus' photographs today are typically production shots taken during the final dress rehearsal. "The ideal way is to get one or two really good rehearsals and then get some setups and maybe shoot from the back of the house," she explains. "I always try to go in before, just to make sure there is going to be room to take a decent picture. Every house is different, and every set is different—there is a negotiation on where my work table will be. The more you shoot the better, but budget-wise that is not always possible, so sometimes you only get one opportunity to shoot everything."
In addition to shots taken during the rehearsal, set-up shots staged for the camera give Marcus more flexibility to change lighting and do retakes. "You can solve problems that you might have shooting a real production, but I think the picture can lose a certain life that way. Ultimately," she adds, "it's really about lighting. The pictures are only as good as how they are lit."
In the two decades since she started working full-time in New York, the art of production photography has gone through yet another sea-change. Now it is digital imagery and more sophisticated cameras. This means a younger generation is taking up the profession, which requires less investment. There is no need for darkrooms or offices large enough to accommodate multiple filing cabinets for prints and slides.
"Images are everywhere," Marcus notes. "Actors and dancers are shooting now because they are on the spot. They have cameras, and they are good." But her workload has not lightened, and she has no plan to hang up her camera in the near future. "The theatre has been very much a welcoming community to me," she says. "It is really an honor to work in this business where everybody works in this environment because that's what they want to do."
The Tony Awards are presented by The Broadway League and the American Theatre Wing.