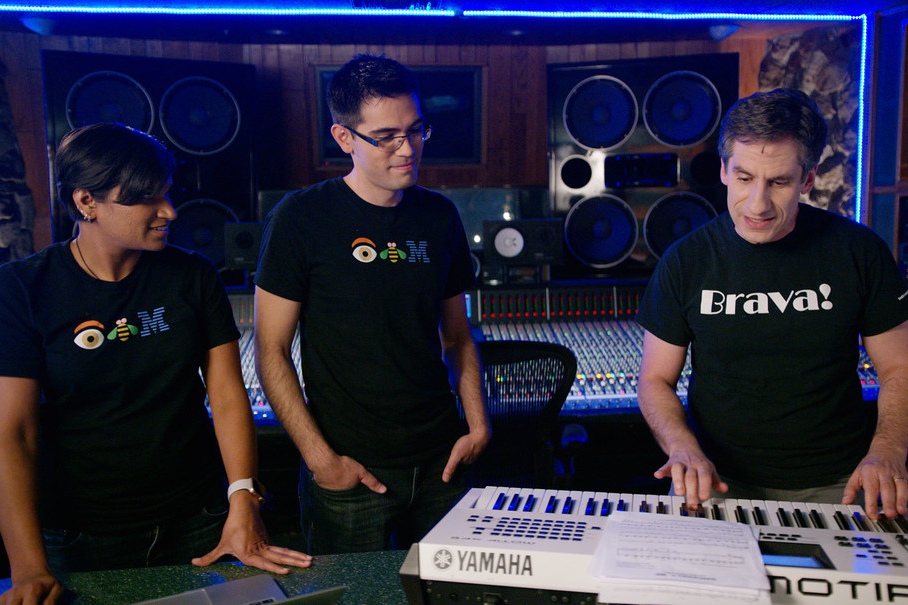 Making Broadway Sing with Seth Rudetsky and IBM Watson Beat
June 9 2017
In the days before the 2017 Tony Awards®, Broadway music maven Seth Rudetsky collaborated with IBM Watson Beat to create a unique and memorable homage to a season of spectacular Broadway shows.
Rudetsky, host of the popular afternoon program "On Broadway" on Sirius/XM Satellite Radio, spent an afternoon in a recording studio in Manhattan's Theatre District working with Watson Beat, centered around music from the four 2017 Tony-nominated Best Musicals: Come From Away, Dear Evan Hansen, Groundhog Day The Musical, and Natasha, Pierre & The Great Comet of 1812.
Watch the video to see the amazing music created by Rudetsky in collaboration with Watson Beat!
About IBM Watson Beat
IBM Watson Beat is a deep learning music composition app developed by Janani Mukundan, PhD Computer Engineering, and musician and composer Richard Daskas from IBM Research. Together, they have taught Watson Beat to understand music theory, genres, composition structure, and emotional intent. With this knowledge, Watson Beat is ready to compose original music with a human collaborator. The human plays a few measures into a keyboard, then chooses a mood or sentiment, and Watson Beat generates a unique musical composition, along with the audio file and sheet music.
For their collaboration with the 2017 Tony Awards, Rudetsky, Mukundan and Daskas developed Broadway-themed moods, Pop Funk and March, based on Tony-nominated original scores, as well as past Broadway hit songs. This project is another example of the continued advancement of Watson to expand human creativity.