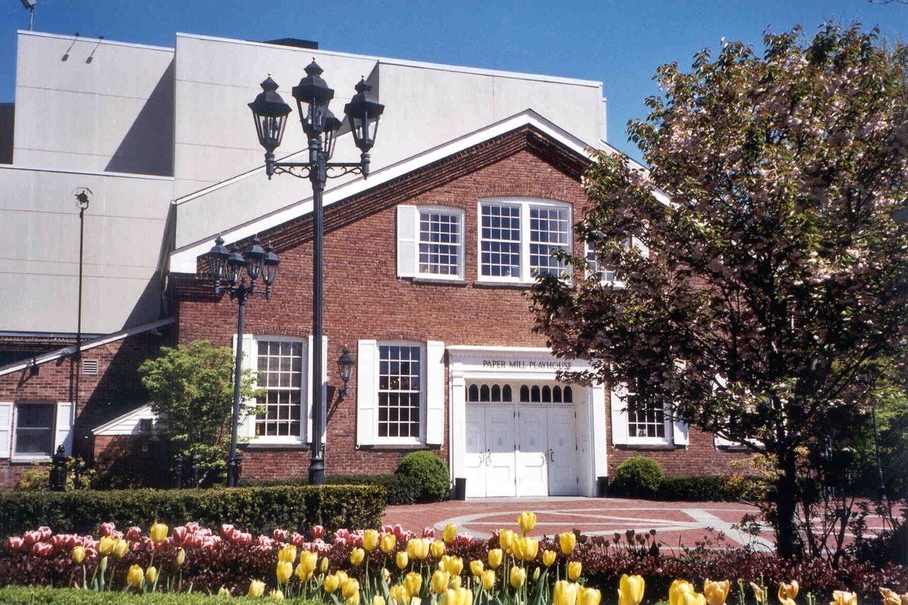 Paper Mill Playhouse to Receive 2016 Regional Theatre Tony Award
May 2 2016
The Tony Awards® Administration Committee has announced this year's recipient for the Regional Theatre Tony Award is Paper Mill Playhouse in Millburn, New Jersey.
The Regional Theatre Tony Award will be presented at the 2016 Tony Awards on Sunday, June 12th. The Tony Awards are presented by The Broadway League and the American Theatre Wing.
"Throughout its rich history, Paper Mill Playhouse has established itself as a foundational pre-Broadway venue for new productions and a welcoming home for world-class theatrical revivals. We are ecstatic to recognize their dynamic role in the tri-state area theatre community and unwavering commitment to fostering future Broadway audiences," said Charlotte St. Martin, President of The Broadway League, and Heather Hitchens, President of the American Theatre Wing, in a statement.
The Regional Theatre Tony Award is bestowed based on a recommendation by the American Thetare Critics Association. The award will be accompanied by a gift of $25,000 from City National Bank.
About Paper Mill Playhouse
Under the leadership of Producing Artistic Director Mark S. Hoebee and Managing Director Todd Schmidt, Paper Mill Playhouse is where American musical theatre is celebrated, cherished, and pushed in exciting new directions. A beloved New Jersey arts institution since 1938 and a nationally renowned not-for-profit regional theatre, Paper Mill has been consistently recognized for the high-quality artistry of its re-imagined classic musicals as well as its commitment to supporting the development of new works and the careers of Broadway's best talent and emerging artists both onstage and behind the scenes. Paper Mill Playhouse boasts award-winning access services and outreach initiatives as well as performer training programs that impact more than 35,000 students each year.
Paper Mill Playhouse productions have launched national tours and gone on to Broadway—including Honeymoon in Vegas, Les Misérables, Disney's Newsies, and The Bandstand (upcoming)—as well as television broadcasts on Showtime and PBS and original cast recordings. Paper Mill Playhouse is a member of the National Alliance for Musical Theatre, the Council of Stock Theatres and the New Jersey Theatre Alliance.
The 2016 Tony Awards
The American Theatre Wing's 70th Annual Tony Awards, hosted by Tony Award winner James Corden, will air on the CBS Television Network on Sunday, June 12, 2016 (8:00-11:00 PM, ET/delayed PT) live from the Beacon Theatre in New York City. You can stream the Tony Awards live across platforms with the CBS All Access subscription service. (Live stream is available in select markets. Visit CBS.com/allaccess for details.
The Tony Awards, which honors theatre professionals for distinguished achievement on Broadway, has been broadcast on CBS since 1978. The Tony Awards are presented by The Broadway League and the American Theatre Wing.
The Nominations for the 2016 Tony Awards will be announced live on Tuesday, May 3, 2016, from the Diamond Horseshoe at The Paramount Hotel in New York City.