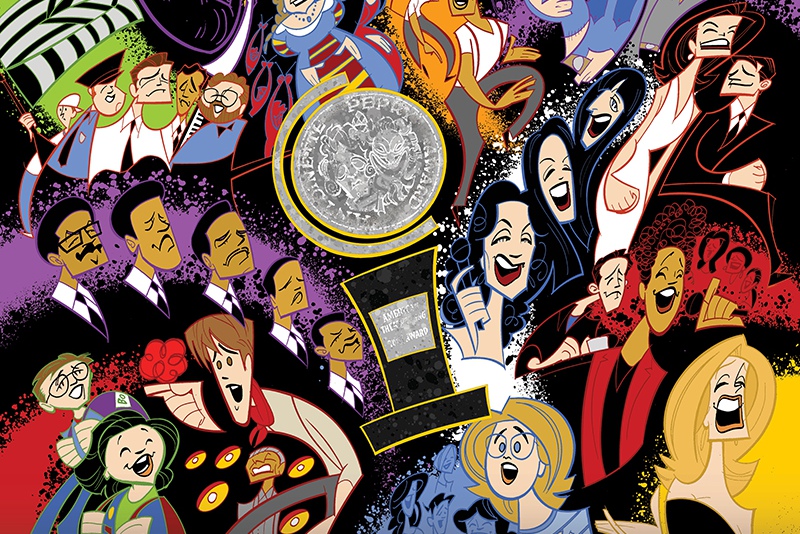 Songs Announced for the 2019 Tony Awards Season Album
May 28 2019
Tony Award Productions and Broadway Records have announced the track list for the third annual Tony Award® Season compilation album. The album will be released on CD and digitally at most major music retailers including Barnes & Noble and iTunes on June 14, 2019. The CD is now available for pre-order at www.BroadwayRecords.com and www.TonyAwardsStore.com.
All 13 musicals from the 2018–2019 Broadway season, including the 2019 Tony-nominated musicals, will be represented on the compilation album. There will also be a bonus track to honor the late Marin Mazzie's Special Tony Award. A portion of the proceeds from the album will go to the American Theatre Wing and Broadway League's arts education initiatives. The album will include:
We Got the Beat (Head Over Heels)
Gettin' The Band Back Together (Gettin' The Band Back Together)
Say My Name (Beetlejuice)
A Guy That I'd Kinda Be Into (Be More Chill)
The Way You Do The Things You Do (Ain't Too Proud – The Life and Times of the Temptations)
Too Darn Hot (Kiss Me, Kate)
Gone, Gone, Gone (Tootsie)
If I Could Turn Back Time (The Cher Show)
I Can't Go Back (Pretty Woman: The Musical)
Wait For Me (Hadestown)
Unruly Heart (The Prom)
Oklahoma! (Oklahoma!)
Last of Our Kind (King Kong)
Bonus Track: Goodbye, My Love/Back To Before (performed by Marin Mazzie, live)
"It is truly wonderful having every single musical from this season represented in our 2019 edition! This album continues the tradition of being the perfect season keepsake and a way for fans to discover all of the amazing musical work being done on Broadway each year," said Van Dean, President of Broadway Records.
"The album is truly reflective of an incredible season on Broadway, and we are thrilled to share a bit of each of the season's 13 musicals with theatre fans, everywhere!" said Heather Hitchens, President the American Theatre Wing and Charlotte St. Martin, President The Broadway League.
As with the first two years, the cover art features a specially commissioned Tony season illustration by Justin "Squigs" Robertson. The packaging will include an essay by noted musical theatre historian Mark A. Robinson as well as details about each of the participating shows.
The 2019 Tony Awards
The American Theatre Wing's 73rd Annual Tony Awards, hosted by James Corden, will air on the CBS Television Network on Sunday, June 9, 2019 (8:00-11:00 PM, ET/delayed PT) live from Radio City Music Hall in New York City. Or stream the Tony Awards live across platforms with the CBS All Access subscription service. (Live stream is available in select markets. Visit CBS.com/allaccess for details.) The Tony Awards, which honors theatre professionals for distinguished achievement on Broadway, has been broadcast on CBS since 1978. The Tony Awards are presented by The Broadway League and the American Theatre Wing.