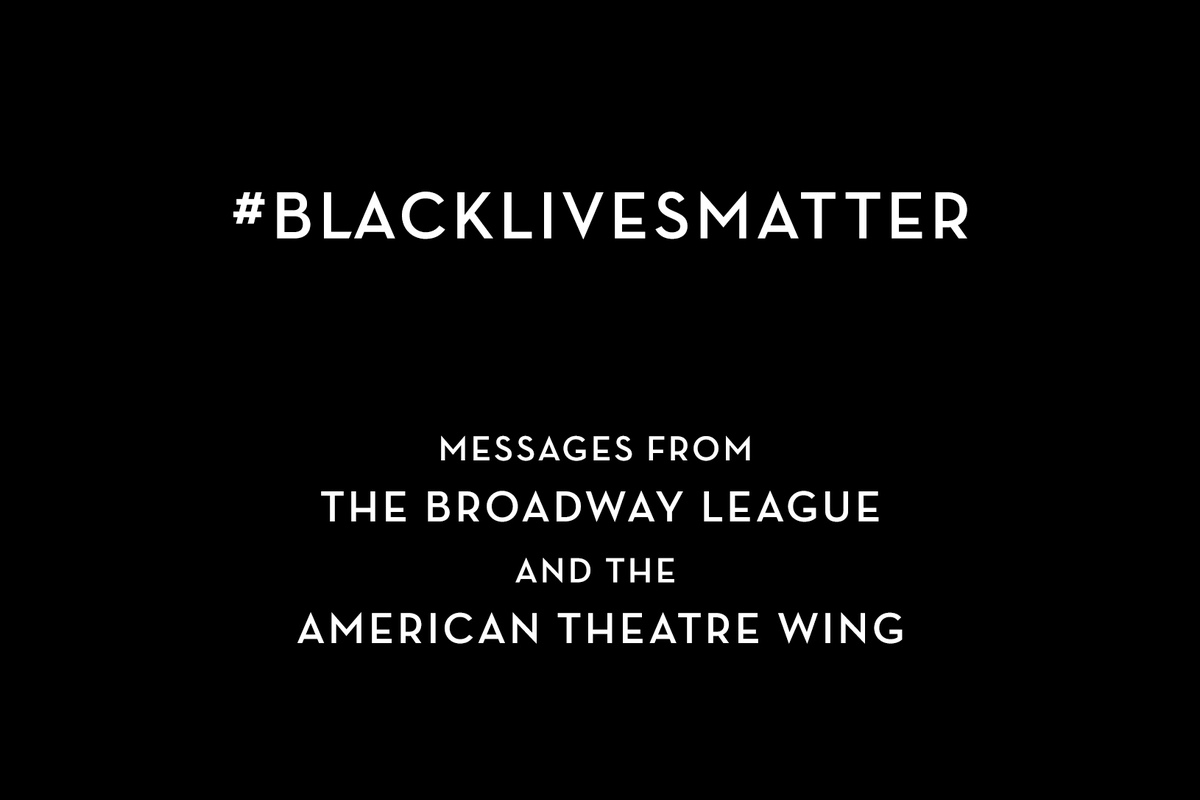 Statements from The Broadway League and the American Theatre Wing #BlackLivesMatter
June 1 2020
The American Theatre Wing's Tony Awards® are presented by The Broadway League and the American Theatre Wing. Both organizations have issued statements in response to the killing of George Floyd and the epidemic of racial violence and injustice in America.
From The Broadway League
The current division in our nation over George Floyd's killing continues to bring heartbreak, outrage and calls to action by members of the Broadway community to combat injustice towards people of color, and we are reminded that theatre plays a critical role in actively bringing people together. Through the experience of live theatre we come to better understand each other's journeys by listening to and learning from each other's stories. Black lives matter, and the members of The Broadway League are committed to providing a safe space where these stories can be shared. We strive to open doors, hearts and minds that will lead to understanding, action and change.
From The American Theatre Wing
The most recent examples of racial violence and injustice in America against the black community that culminated in the senseless and unjust killing of George Floyd—are devastating and have added to a persistent and truly horrific narrative about who America is as a nation. We, as the leaders of the national theatre community, have a critical role here, to not only to denounce racism of any kind within our communities, but to also support, produce, and promote work that reflects and celebrates our beautifully diverse society, creates new narratives, deepens empathy and understanding, and changes hearts and minds. It is our duty to make sure the black lives in our community are not marginalized or endangered in any way, that they are not silenced or demeaned. The American Theatre Wing stands with communities of color today, tomorrow, and always. Black stories matter. Black opportunities matter. We must all speak out, do better, and drive out hate and prejudice from wherever it hides because all lives will only truly matter when #blacklivesmatter. #changethenarrative