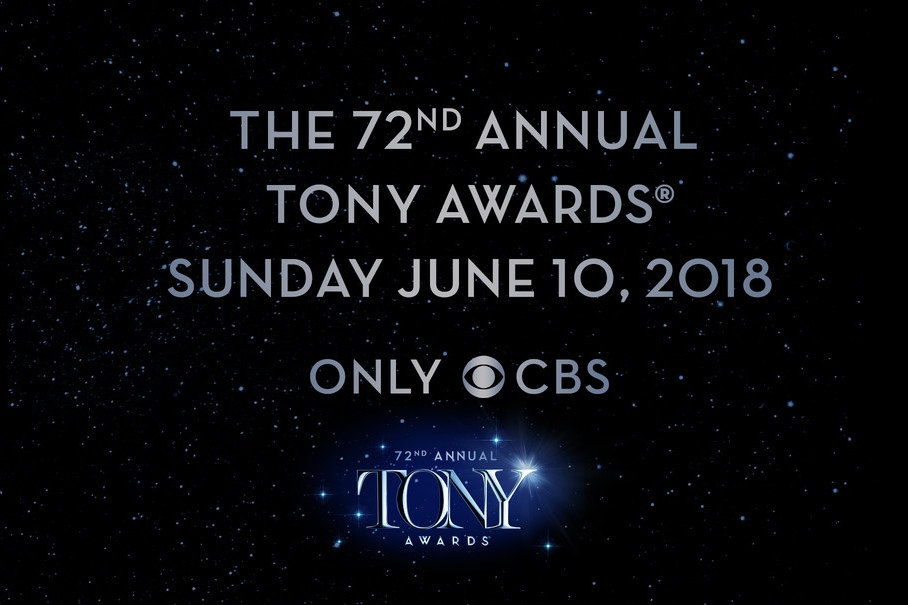 The Tony Awards® Return to Radio City Music Hall on June 10, 2018
October 12 2017
The Tony Awards will return to the legendary Radio City Music Hall for the 72nd Annual Tony Awards, on Sunday, June 10, 2018. The American Theatre Wing's Tony Awards are presented by The Broadway League and the American Theatre Wing.
In addition, The Tony Awards and CBS have established a new broadcast agreement that will keep the annual Tony Awards broadcast on the CBS Television Network through 2026. The Tony Awards has been broadcast on CBS since 1978.
"CBS has been an amazing and collaborative partner in bringing the live arts we honor, to their viewers," stated Heather Hitchens, President of the American Theatre Wing and Charlotte St. Martin, President of The Broadway League. "Their continued support has helped make the Tony Awards an acclaimed television event and has allowed us to bring Broadway to homes all over America."
"The Tony Awards give viewers across the country the opportunity to experience the excitement of Broadway theatre from their very own living rooms," said Jack Sussman, Executive Vice President, Specials, Music and Live Events, CBS Entertainment. "We're pleased to renew our commitment to the performing arts and look forward to continuing this great and long-standing partnership by bringing the best of Broadway to primetime television for many years to come."
Dates to Know
The official eligibility cut-off date will be Thursday, April 26, 2018, for all Broadway productions opening in the 2017-2018 season. Productions which meet all other eligibility requirements and open on or before the eligibility date are considered eligible for 2018 Tony Award nominations.
The Nominations for the 2018 Tony Awards will be announced on Tuesday, May 1, 2018.
For more information on the Tony Awards, visit TonyAwards.com and Facebook.com/TheTonyAwards and follow @TheTonyAwards on Instagram, Twitter and Snapchat. #TonyAwards2018