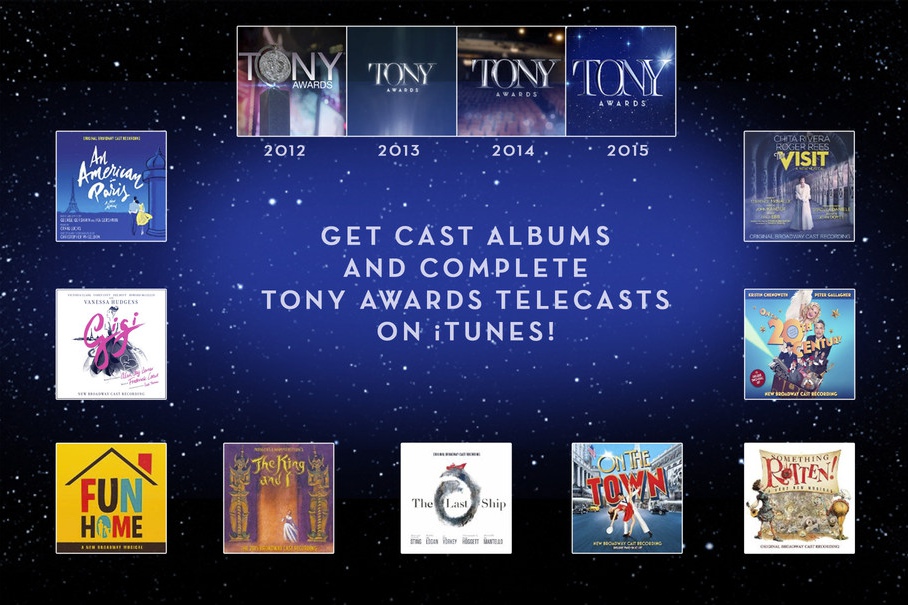 The Tonys on iTunes: 2015 Nominated Show Albums, Complete Telecasts, Best Musicals, Beats Playlists, and More!
May 29 2015
Did you know the American Theatre Wing's Tony Awards® has its own room in the iTunes store? Visit iTunes.com/TonyAwards to preview and purchase albums from the 2015 Tony-nominated shows.
We'll add The Visit as soon as that album is available digitally.
You can also find recent past Tony Awards telecasts and albums from Tony-winning Best Musicals from 1949 to the present, all in one central location.
You'll need to have iTunes installed on your Mac or PC, or on your iOS device (iPad, iPhone, iPod touch, etc.) to access the link. And if you're using Chrome and have trouble, here's a hint: Open Safari or Firefox and navigate to www.iTunes.com/TonyAwards.
Happy watching and listening!
---
New Beats Playlists - Tony-winning Divas and Leading Men
There are now two Tony Awards-themed playlists on Beats. Check out these stars giving their amazing Tony Award-winning performances!