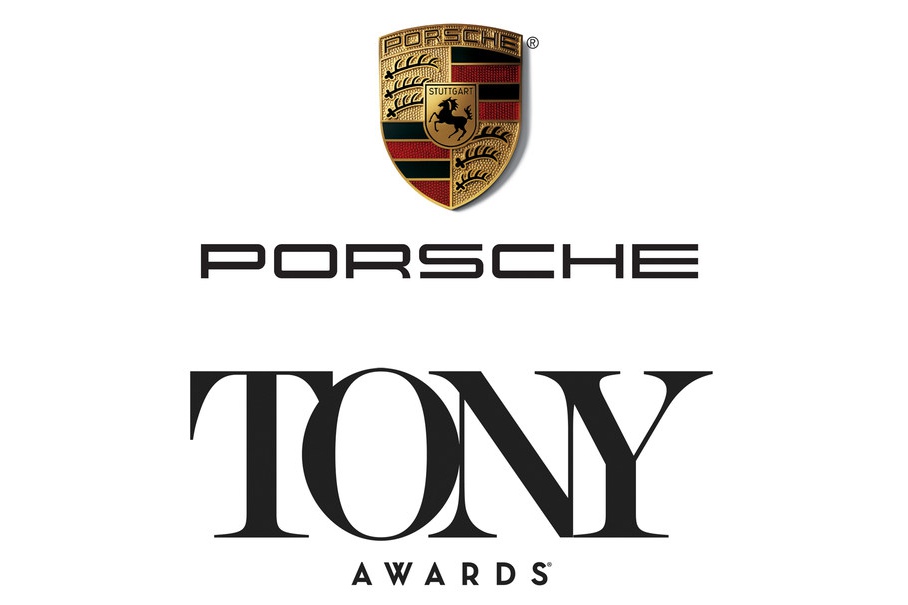 Tony Awards Announces 2015 Partnership with Porsche
April 22 2015
On April 22, 2015 the Tony Awards® announced that it will partner with Porsche Cars North America, Inc., as the official sports car of this year's Tony Awards.
Tony Award winners will enjoy luxuriously equipped rides in the Porsche Cayenne S E-Hybrid, the first plug in hybrid in the premium SUV segment, after receiving their Award. Winners will also be able to thank anyone they forget to thank in their acceptance speech in the official Porsche Thank You Cam.
"We are excited to commend the dynamic performance showcased by all those associated with the Tony Awards. At Porsche we pride ourselves to deliver authentic experiences that express the true essence of Porsche." Jacob Harb, Vice President, Area East Porsche Cars North America, Inc.
"We are thrilled to embark on this new and exciting partnership with Porsche to continue to enhance the Tony Awards experience for both those who join us at Radio City Music Hall and who tune in around the world," Charlotte St. Martin, Executive Director of The Broadway League, and Heather Hitchens, President of the American Theatre Wing, said.
The American Theatre Wing's 69th Annual Antoinette Perry "Tony" Awards, which are presented by The Broadway League and the American Theatre Wing, will be broadcast live from Radio City Music Hall in New York City, on Sunday, June 7th, 2015 (8:00 – 11:00 p.m. ET/PT time delay) on the CBS Television Network. The Tony Awards, which honors theater professionals for distinguished achievement on Broadway, has been broadcast on CBS since 1978. The Tony Awards are presented by The Broadway League and the American Theatre Wing.
The official eligibility cut-off date will be Thursday, April 23, 2015, for all Broadway productions opening in the 2014-2015 season. Productions which meet all other eligibility requirements and open on or before the eligibility date are considered eligible for 2015 Tony Award nominations.
The Nominations for the 2015 Tony Awards will be announced live on Tuesday, April 28, 2015, from New York City.
A limited number of tickets to the 2015 Tony Awards will be made available to the general public. Tickets will be available at www.TonyAwards.com starting on April 28, 2015.
For more information on the Tony Awards, visit TonyAwards.com and Facebook.com/TheTonyAwards and follow @TheTonyAwards on Instagram and Twitter. #TonyAwards
About Porsche Cars North America, Inc. | One Porsche Drive, Atlanta, GA 30354 USA
Established in 1984, Porsche Cars North America, Inc. (PCNA) is the exclusive U.S. importer of Porsche 918 Spyder, 911, Boxster and Cayman sports cars, the Macan and Cayenne SUVs, and Panamera sports sedans. Headquartered in Atlanta, Georgia since 1998, PCNA is also home to the first Porsche Experience Center in North America featuring a module-based 1.6 mile driver development track, business center, human performance center, and fine dining restaurant. PCNA employs approximately 300 people who provide parts, service, marketing, and training for 189 dealers. They, in turn, work to provide Porsche customers with a best-in-class experience that is in keeping with the brand's 65-plus year history and leadership in the advancement of vehicle performance, safety and efficiency. PCNA is a wholly-owned subsidiary of Porsche AG, which is headquartered in Stuttgart, Germany.
At the core of this success is Porsche's proud racing heritage that boasts some 30,000-plus motorsport wins to date.