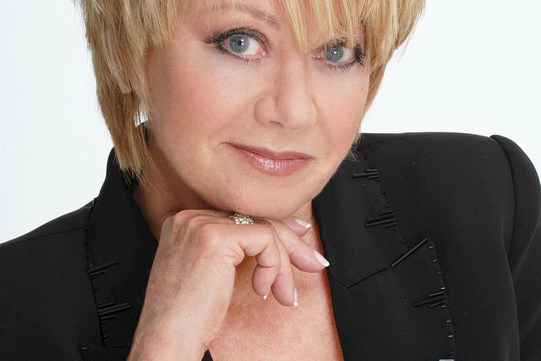 Tony Awards Highlights 2015 to Air on BBC Radio 2 in Special Program Hosted by Elaine Paige
April 19 2015
Big news for British fans of the Tony Awards®!
This spring for the first time, highlights of the June 7 Tony ceremony will air on BBC Radio 2. As part of a new partnership for 2015, British musical theatre megastar Elaine Paige will host coverage of the 69th Annual Tony Awards in a special program to be broadcast from 8-10 p.m. on Friday, June 12, and again from 1-3 p.m. on Sunday, June 14. The program will include performances from the Tony ceremony itself.
The Radio 2 special will also feature exclusive behind-the-scenes action from the Tony Awards Red Carpet. Elaine Paige – who celebrates the best of Broadway, Hollywood and the West End in her weekly Radio 2 show, "EP on Sunday" (1pm to 3pm) – will be at the Tonys in New York to capture all the action.
Visit the program listing on the BBC website.
"As a part of our continued efforts to bring the Tony Awards to a greater global audience, we are delighted to embark on a new partnership with BBC Radio 2 that will allow for even more Broadway fans around the world to be able to enjoy the magic and excitement of the Tony Awards," said Charlotte St. Martin, Executive Director of The Broadway League, and Heather Hitchens, President of the American Theatre Wing, in a joint statement.
Lewis Carnie, Head of Programmes for BBC Radio 2, added: "I'm delighted that, for the first time, Radio 2 will be broadcasting highlights from this year's prestigious Tony Awards, which will be a fantastic addition to the station's arts and music programming. Who better to host it for us than star of the stage and Radio 2 presenter, Elaine Paige, who will be bringing all the action from the night to fans of Broadway in the UK?"
Info on other international broadcasts of the Tony Awards is now available.
The American Theatre Wing's 69th Annual Antoinette Perry "Tony" Awards, which are presented by The Broadway League and the American Theatre Wing, will be broadcast live from Radio City Music Hall in New York City, on Sunday, June 7th, 2015 (8:00 – 11:00 p.m. ET/PT time delay) on the CBS Television Network. The Tony Awards, which honors theatre professionals for distinguished achievement on Broadway, has been broadcast on CBS since 1978.
The Tony Awards are presented by The Broadway League and the American Theatre Wing.