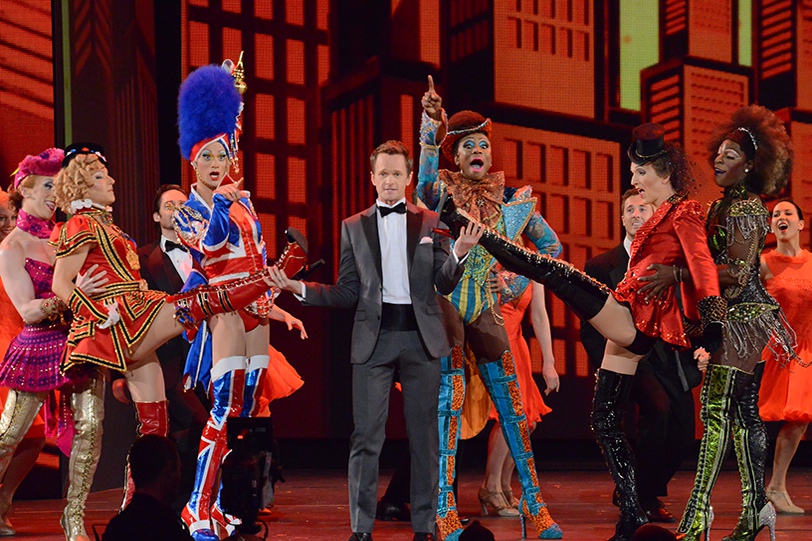 Tonys Opening Number Makes 2013 Year-End Lists
December 26 2013
The high-power opening number of the 2013 American Theatre Wing's Tony Awards ceremony has been cited as one of the most memorable theatrical and TV moments of 2013.
The June 9 Tony telecast kicked off with a seven-and-a-half minute production number called "Bigger," performed by host Neil Patrick Harris and company.
Entertainment Weekly placed the number on its Best of 2013 (Behind the Scenes) list, accompanied by an interview with Harris and the production team that explains how the showstopper took shape.
The New York Times remembered the number in its theatrical "Year in Moments, Quirky and Magical."
If you missed the telecast, you can download the number from Amazon.com.
And you can download the entire 2013 Tony telecast on iTunes!
Lin-Manuel Miranda (lyrics) and Tom Kitt (music) wrote "Bigger," with choreography by Rob Ashford. The telecast was written by David Boone, directed by Glenn Weiss, and produced by Weiss and Ricky Kirshner.
There's a kid in the middle of nowhere
Who's sitting there living for Tony performances,
Singing and flipping along with the Pippins
And Wickeds and Kinkys, Matildas, and Mormanses.
So we might reassure that kid,
And do something to spur that kid,
'cause I promise you,
All of us up here tonight,
We WERE that kid!
* * *
The Tony Awards are presented by The Broadway League and the American Theatre Wing.