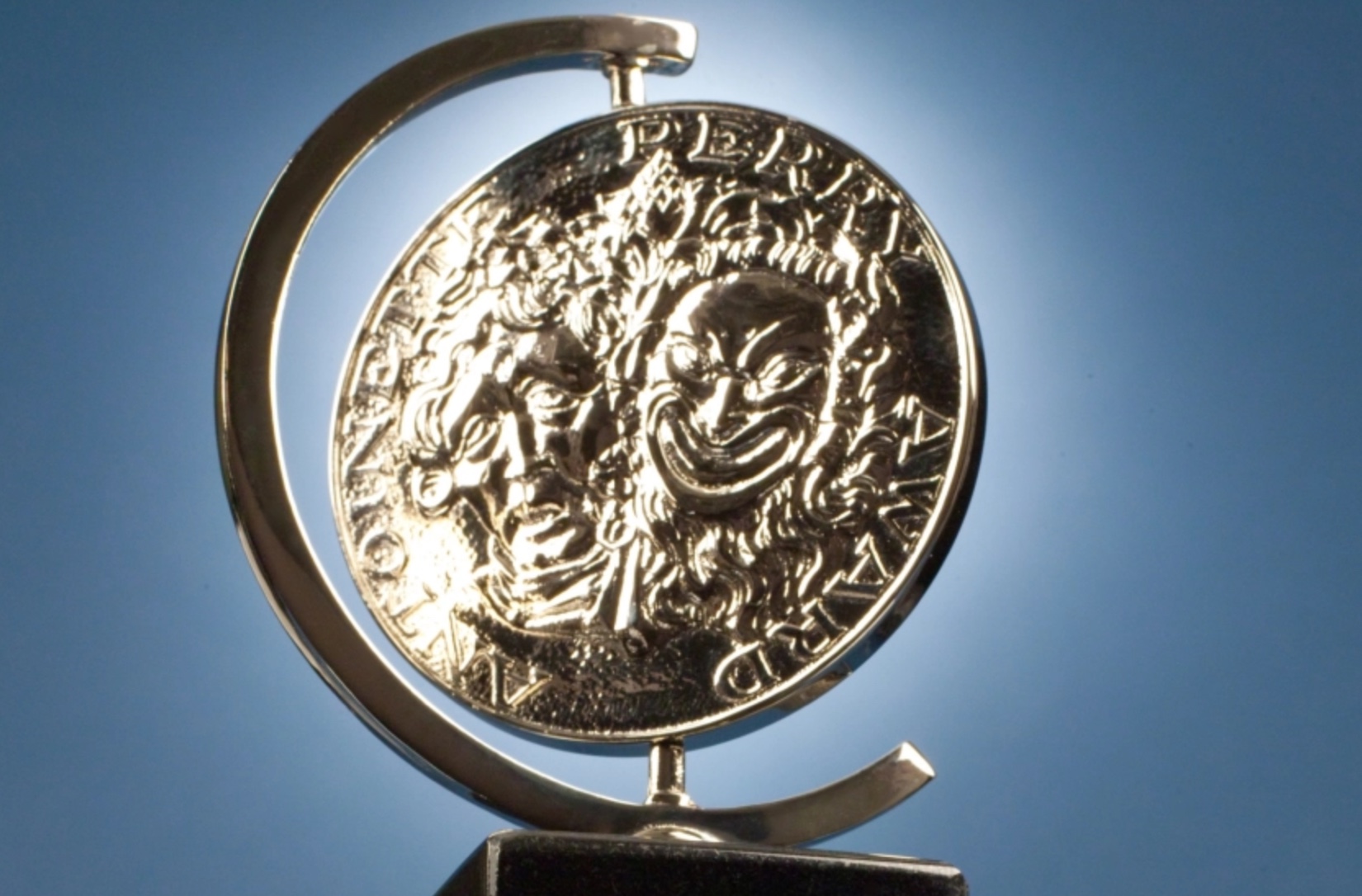 FENDI Casa transforms the 2013 Tony Awards Green Room

New York, NY (June 2013) -The 2013 Tony Awards® Green Room, fully furnished and transformed by FENDI Casa, offers a glamorous, sleek backdrop in which presenters will prepare for and await their onstage moments.

The Green Room, conceptualized by Bryan Johnson Events, features black plexi wall panels and aubergine carpeting, creating a haunting, sexy atmosphere.

FENDI Casa perfectly compliments the setting with a striking blend of their most modern and contemporary furnishings. Designs such as the elegant Edoardo sofa in alligator embossed ice
grey patent leather, the multi-faceted Cristallino barstools in black leather, and the classic Capitonne Kubus tufted poufs in burgundy velvet create a most luxurious seating environment.

Added touches, such as the Astra Ellypse floor lamp and the Raffles nesting tables, complete the transformation of the 2013 Tony Awards Green Room into an unmatched, lavish lounge of
talent.

The 2013 Tony Awards will broadcast live from Radio City Music Hall in New York City, on CBS, on Sunday, June 9th 8:00 – 11:00 p.m. (ET/PT time delay) and are presented by The
Broadway League and the American Theatre Wing.

About FENDI Casa:

The FENDI Casa home collection was created in 1989 with an aim of outfitting rooms in a similar fashion to how FENDI furs, clothes and accessories have dressed generations of women.
FENDI Casa is dedicated to delivering a fashionable approach to residential interiors by offering pieces for the entire home in a range of styles from contemporary to modern to classic. Each
piece is the result of thorough research, meticulous care and fine workmanship. Furnishings are characterized by signature FENDI details, such as the iconic double 'F' logo, Villa Borghese
embroidery, the unique Spy Bag drawer handles and saddle stitches. Italian made, FENDI Casa prizes craftsmanship and attention to detail as an integral part of the unabashed extravagance
that is FENDI.

About the Tony Awards:

The American Theatre Wing's Tony Awards are presented by The Broadway League and the American Theatre Wing. At The Broadway League, Nick Scandalios is Chairman and Charlotte
St. Martin is Executive Director. At the American Theatre Wing, William Ivey Long is Chairman and Heather Hitchens is Executive Director. Ricky Kirshner and Glenn Weiss of White Cherry
Entertainment are the Executive Producers of the 2013 Tony Awards. Mr. Weiss will also serve as Director of the 2013 Tony Awards.

Bryan Johnson Events:

For more information on Bryan Johnson Events please visit: www.bjohnsonevents.com.