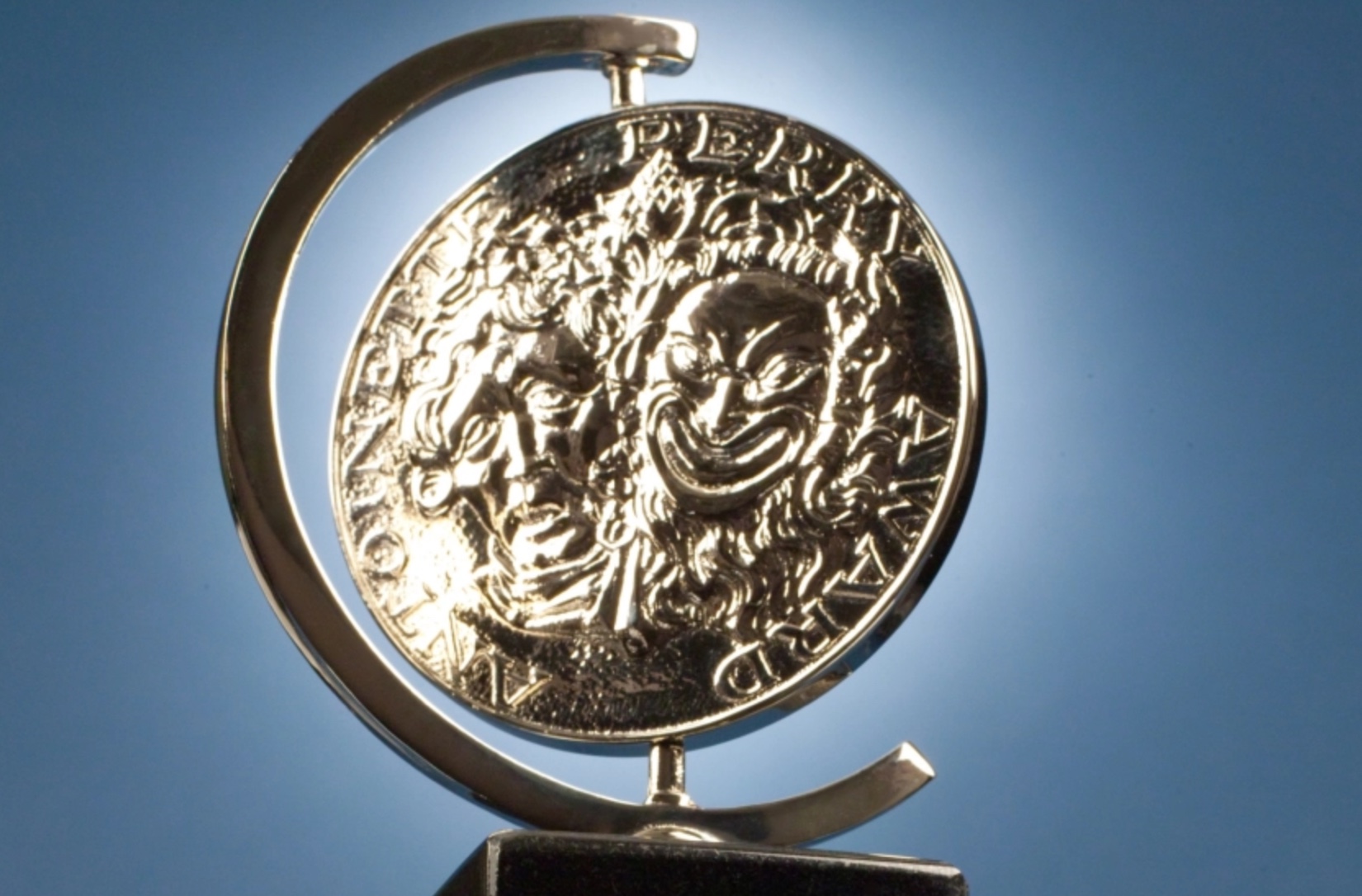 JERRY MITCHELL TO RECEIVE 2023 ISABELLE STEVENSON TONY AWARD Mr. Mitchell to Be Recognized for his Outstanding Contributions to Broadway Cares/Equity Fights AIDS
PRESS CONTACT:
Tony Awards press contact: SLATE PR
Shawn Purdy / Alicia Mohr / Guido Gotz
TonyAwardsPR@slate-pr.com
New York, NY (April 27, 2023) – The Tony Awards® Administration Committee announced today that Jerry Mitchell will receive the 2023 Isabelle Stevenson Tony Award in recognition of his outstanding dedication and contributions to Broadway Cares/Equity Fights AIDS (BC/EFA) and for more than three decades of volunteer service through the arts.
The Isabelle Stevenson Award is presented annually to a member of the theatre community who has made a substantial contribution of volunteered time and effort on behalf of one or more humanitarian, social service or charitable organizations.
When Mr. Mitchell first arrived in New York City, in the 1980's, the AIDS epidemic had begun to take hold of the city. In 1992, Jerry wanted to help those diagnosed with HIV/AIDS the best way he knew - by putting on a show. That year, when Jerry organized his fellow Broadway dancers from The Will Rogers Follies for a burlesque performance that raised $8,000 - Broadway Bares was born. Today Broadway Bares is performed annually in New York and on the West End (where it is celebrating its 10th anniversary), as well as a satellite performance in Las Vegas. In 2020, during COVID-19, Jerry was instrumental in creating the first-ever digital edition of Broadway Bares, which raised more than half a million dollars for BC/EFA.
"It is a true honor to present Jerry Mitchell with this year's Isabelle Stevenson Award, for his extraordinary commitment to Broadway Cares/Equity Fights AIDS" said Charlotte St. Martin, President of The Broadway League and Heather Hitchens President and CEO of the American Theatre Wing. "Jerry's passion and drive for philanthropy is unparalleled and his contributions as an advocate and mentor for the LGBTQ+ and Broadway communities are immeasurable."
For the past four decades, Mr. Mitchell has created some of the most iconic musicals to play Broadway, the West End, Toronto, Australia, Korea, Japan and Germany, including the Tony Award-winning Best Musical, Kinky Boots, for which his direction was nominated and his choreography was awarded the Tony. This was his second Tony for choreography, having won previously for La Cage Aux Folles. With over 50 productions on stages throughout the world to his credit, Jerry has also received the George Abbott Lifetime Achievement Award from the Society of Stage Directors and Choreographers, joining many of his mentors as recipient. Starting as a dancer for Agnes de Mille on Broadway in Brigadoon, Jerry thereafter appeared in Woman Of The Year, Barnum, On Your Toes and A Chorus Line and became the associate to Michael Bennett, Bob Avian and Jerome Robbins on such of their shows as Jerome Robbins' Broadway, Scandal, Chess and Jerry's first show on the West End, Follies. Also on the West End, Jerry has been nominated four times for Best Choreography, with three of those productions winning the Olivier Award for Best Musical—Kinky Boots, Legally Blonde and Hairspray, the latter of which he choreographed with his longtime mentor and collaborator, Director Jack O'Brien. His Broadway debut as Choreographer of You're A Good Man, Charlie Brown was followed by The Full Monty (Tony nomination), The Rocky Horror Show, Hairspray (Tony nomination and the NBC live television broadcast which followed), Gypsy (starring Bernadette Peters), Never Gonna Dance (Tony nomination), Dirty Rotten Scoundrels (Tony nomination), La Cage Aux Folles (Tony Award), Imaginary Friends, Legally Blonde (Tony nomination), Catch Me If You Can. He also directed the Gloria Estefan musical, On Your Feet and directed and choreographed both Kinky Boots and most recently, Pretty Woman. Choreography for Off-Broadway includes Hedwig & The Angry Inch and Jeffrey. For film, Jerry created memorable dance sequences for Scent Of A Woman, The Object Of My Affection, In And Out and Drop Dead Gorgeous, among others. Currently Jerry is developing a new musical based on a book entitled Becoming Nancy. And most importantly, more than 30 years ago Jerry conceived and created Broadway Bares, a comedy burlesque show performed annually for the charity, Broadway Cares/Equity Fights AIDS, which has raised over $25,000,000 to date and led to satellite organizations with similar achievements, including San Francisco Bares, West End Bares and Italy Bares, helping to erase the stigma associated with AIDS and celebrate life.
The Tony Awards eligibility cut-off date for the 2022-2023 season is Thursday, April 27, 2023 for all Broadway productions which meet all eligibility requirements. Funny Girl star, Lea Michele and 2022 Tony Award Winner Myles Frost (MJ) will announce the 76th Annual Tony Award Nominations on Tuesday, May 2, 2023. The nominations announcement will air live from Sofitel New York, on the Tony Awards official YouTube page. A selection of categories will be read LIVE on CBS Mornings at 8:30 AM ET.
Hosted by Ariana DeBose, the American Theatre Wing's 76th Annual Tony Awards, presented by the Broadway League and the American Theatre Wing, will air LIVE on Sunday, June 11, 2023 from the historic United Palace Theatre in Washington Heights, in New York City from 8:00-11:00 PM, ET/5:00-8:00 PM, PT on the CBS Television Network, and streaming live and on demand on Paramount+*.
CBS and Pluto TV will present The Tony Awards: Act One, a pre-show of live, exclusive content leading into the 76th Annual Tony Awards. The celebration commences at 6:30-8:00 PM, ET/3:30-5:00 PM PT, on Pluto TV, the leading free streaming television service (FAST). Viewers can access the show on their smart TV, streaming device, mobile app or online by going to Pluto TV and clicking on the "Pluto TV Celebrity" channel (no payment, registration or sign-in required).
Follow @TheTonyAwards on Instagram, TikTok, Twitter, and Facebook.
###
About the Tony Awards
The American Theatre Wing's Tony Awards are presented by The Broadway League and the American Theatre Wing. At The Broadway League, Lauren Reid is Chair and Charlotte St. Martin is President. At the American Theatre Wing, Emilio Sosa is Chair and Heather A. Hitchens is President & CEO.
Sponsors for The Tony Awards include: Carnegie Mellon University - the first-ever, exclusive higher education partner; City National Bank - the official bank of The Tony Awards; Playbill;  Rainbow Room - the official partner of the Tony Nominee Luncheon; Sofitel New York - the official hotel of The Tony Awards; United Airlines - the official airline of The Tony Awards for over 20 years; Zacapa Rum - the official partner of the Tony Awards; Baccarat - the official partner of the Tony Awards; and Ketel One Vodka - the official partner of the Tony Awards.