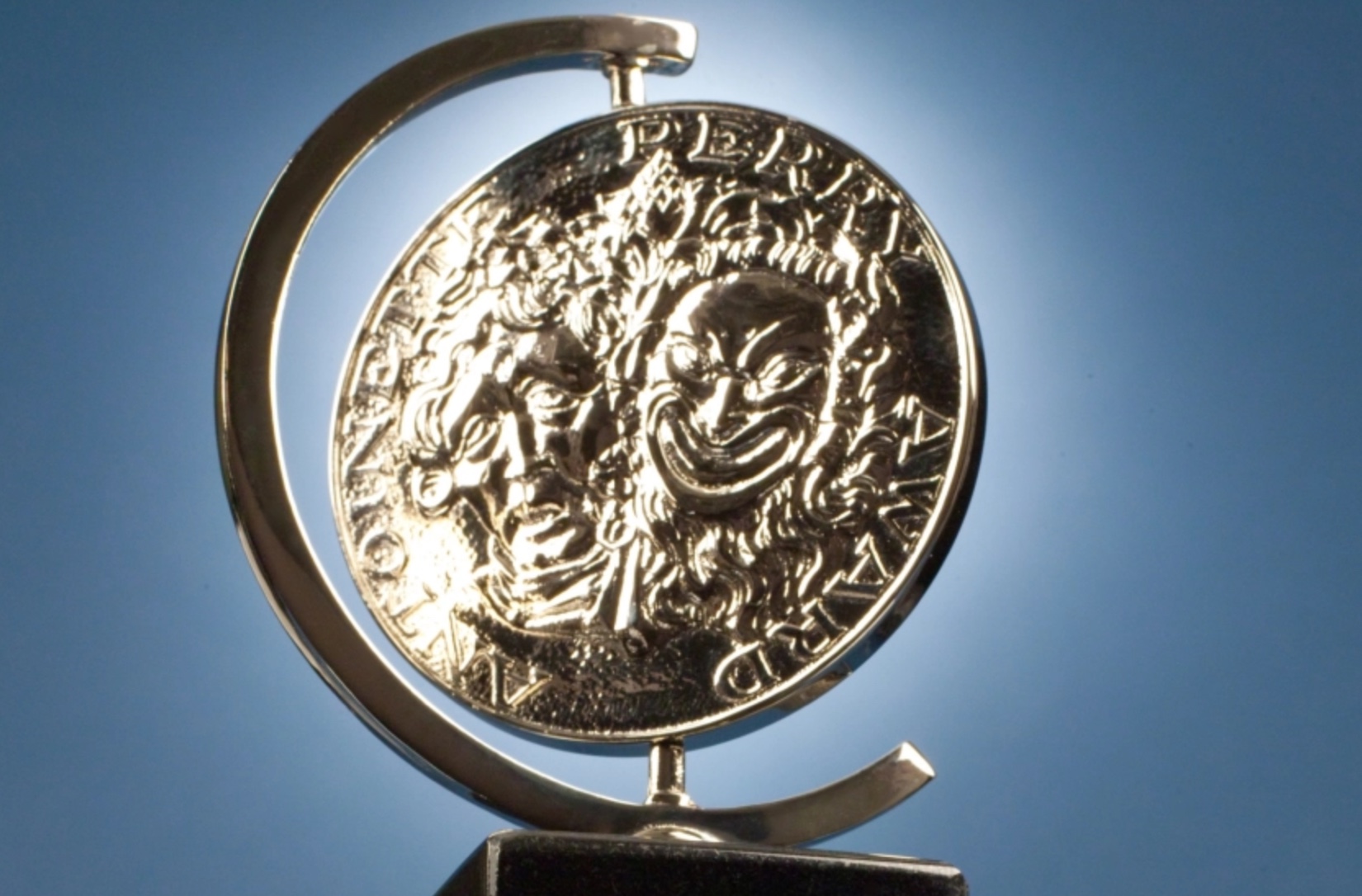 PassionRoses Continues Partnership as Official Rose of the 73rd Annual Tony Awards
PRESS CONTACT:
PassionRoses Press Contact:
Hollywood Branded, (310) 606.2030
info@hollywoodbranded.com
Jessica Moore / Greg Smith
MIAMI, FL (June 10, 2019) - The aura and allure of roses gifted on stage after a performance has once again transcended to the red-carpet walk. Honoring the tradition of presenting roses in celebration of outstanding Broadway theatrical performances, PassionRoses was selected as the Official Rose of the 73rd Annual Tony Awards, for the fourth year in a row.
The Tony Awards, hosted by James Corden, aired on the CBS Television Network on Sunday, June 9, 2019 live from Radio City Music Hall in New York City. A stunning rainbow rose wall of red, orange, yellow, blue, green and purple hues, built by Raúl Àvila Inc., was comprised of 22,000 hand-picked PassionRoses grown in the fields of Colombia, aligning the red carpet walk as theatre luminaries entered Radio City Music Hall.
Also from Bogotá, Colombia was celebrity event designer Raúl Àvila whose team designed and constructed the magnificent PassionRoses rose wall.
"I am honored to be designing the red carpet for the Tony Awards for the sixth time," says Àvila. "This year, I was inspired to use roses showcasing the rainbow in celebration of World Pride and celebrating the incredible Broadway community."
"Partnering with The Tony Awards is an incredible opportunity for PassionRoses to share in the celebration of the best of the best," says PassionRoses founder Jaime Peisach. "Gifting roses have always been a theatre tradition of celebrating a job well done, and we are so pleased to have our rainbow of roses shown in such a vibrant and beautiful fashion on the red carpet."
"PassionRoses brings a sense of natural beauty to the red carpet, and creates a magnificent backdrop for the red carpet on Broadway's biggest night," said Heather Hitchens, President and CEO of the American Theatre Wing, and Charlotte St. Martin, President of the Broadway League.

About PassionRoses
PassionGrowers, founded in 2001, is a family-oriented company dedicated to growing and providing the most beautiful and highest-quality roses. PassionGrowers' 200 varieties of roses can be found in more than 5,000 retail and grocery stores around the country, and online under the brand name PassionRoses.
We support the communities where we live and work through education, donations, and community outreach, and provide continuing educational efforts for employees. Passion Growers farms have been voted a Great Place to Work® in Colombia four times, and in 2019 was voted Great Place to Work® for Women Colombia, and it shows in every rose. We are committed to sustainable agriculture and environmentally friendly practices, and our Ipanema farms are Rainforest Alliance Certified™, Florverde® Sustainable Flowers, and BASC certified.
PassionRoses is the Official Rose of the Rose Bowl and the Official Rose of Miss America. For more information on PassionRoses visit www.PassionRoses.com.

About The Tony Awards
The American Theatre Wing's Tony Awards are presented by The Broadway League and the American Theatre Wing. At The Broadway League, Thomas Schumacher is Chairman and Charlotte St. Martin is President. At the American Theatre Wing, David Henry Hwang is Chair and Heather A. Hitchens is President & CEO. Ricky Kirshner and Glenn Weiss of White Cherry Entertainment are the Executive Producers of the 2019 Tony Awards. Mr. Weiss will also serve as Director of the 2019 Tony Awards.

About Raúl Àvila Inc
Raúl Àvila Inc is a high-end event production company that specializes in décor and floral design, servicing clients in the fashion industry. Known most widely for designing the décor for the Metropolitan Museum of Art's annual Costume Institute Gala, Raúl Àvila Inc produces events on any scale from small dinner gatherings to elaborate benefits and weddings to fashion shows. Raúl Àvila and his team bring vision to reality with ease, instilling a sense of calm that is valued by clients in the fast-paced world of special events.