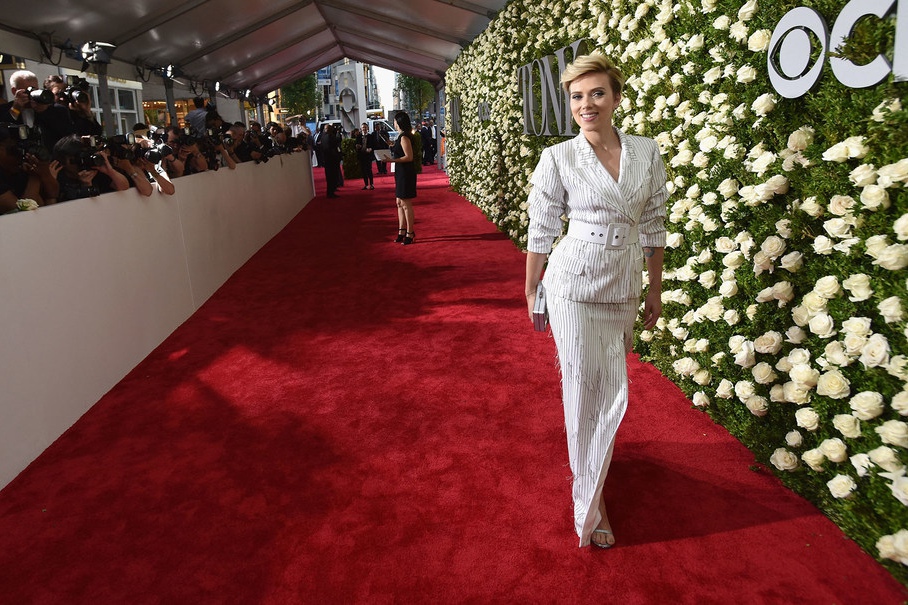 Nordstrom Will Sponsor the 2018 Tony Awards Red Carpet
May 23 2018
Good news for anyone interested in the glam component of the American Theatre Wing's 72nd annual Tony Awards®: Nordstrom will return in 2018 as the official Red Carpet sponsor for Broadway's biggest night. This year will mark their fourth consecutive year as the Red Carpet sponsor of the Tony Awards. You can watch the Red Carpet live here at TonyAwards.com beginning at 5:30pm ET on June 10.
The Tony Awards, hosted by Josh Groban and Sara Bareilles, will air live on Sunday, June 10, on CBS. The Tony Awards are presented by The Broadway League and the American Theatre Wing.
Nordstrom Senior Fashion Director Shannon Schafer will provide fashion commentary during "NY1 On Stage's Live Red Carpet to the Tonys," which will air live on NY1 and TonyAwards.com from 5:30 PM – 7:30 PM (ET).
"The Tony Awards is Broadway's biggest night and we're thrilled to return as the official red carpet sponsor of this beloved event for the fourth year," said Scott Meden, executive vice president and chief marketing officer for Nordstrom. "This year is especially meaningful as we recently opened our first-ever Men's Store at 57th and Broadway, just steps away from where the magic takes place every night."
"We are so grateful to Nordstrom for their continued support of the Tony Awards and of the theatre community – not only on Tony night but throughout the entire season," said Heather Hitchens, President of the American Theatre Wing and Charlotte St. Martin, President of The Broadway League, in a statement. "We look forward to sharing all of the excitement of the red carpet with our theatre fans around the world on this year's Live from the Red Carpet show!"
As part of their continued support of Broadway, last week Nordstrom, in partnership with Vogue hosted an in-store talk with the cast of The Boys in the Band in their new men's store in Manhattan. In addition, Vogue will publish a special commemorative broadsheet featuring insider stories about this season's Tony nominated shows. The special issue will be available at select Nordstrom stores. Vogue will host a Facebook Live Red Carpet Special from the Tony Awards red carpet hosted by Vogue.com Style Editor Edward Barsamian and Nordstrom Fashion Director Kate Bellman.
The 2018 Tony Awards
The American Theatre Wing's 72nd Annual Tony Awards, hosted by Sara Bareilles and Josh Groban, will air on the CBS Television Network on Sunday, June 10, 2018 (8:00-11:00 PM, ET/delayed PT) live from Radio City Music Hall in New York City. Or stream the Tony Awards live across platforms with the CBS All Access subscription service. (Live stream is available in select markets. Visit CBS.com/allaccess for details.)
The Tony Awards, which honors theatre professionals for distinguished achievement on Broadway, has been broadcast on CBS since 1978. The Tony Awards are presented by The Broadway League and the American Theatre Wing.