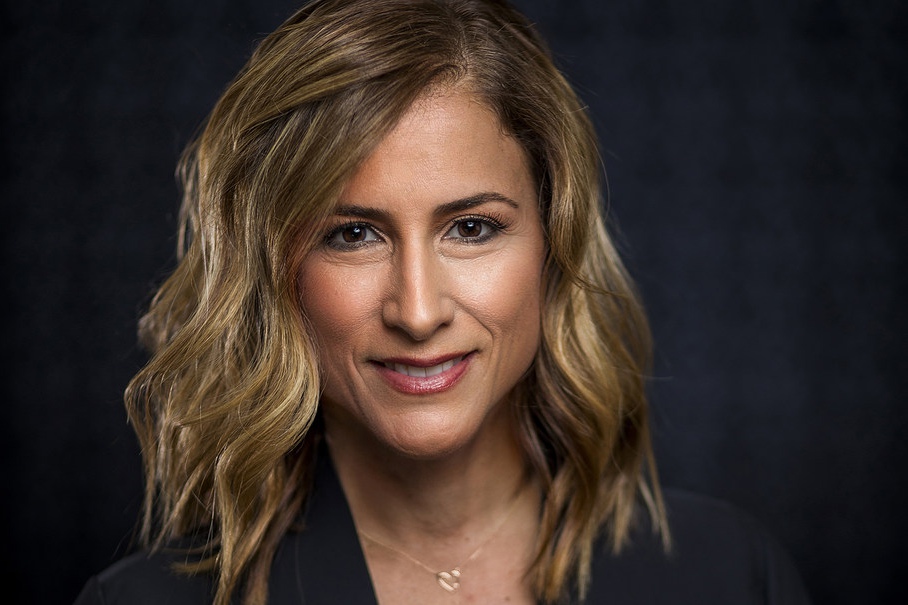 The Tony Awards & Carnegie Mellon University Present 2018 Excellence in Theatre Education Award to Melody Herzfeld
May 30 2018
Melody Herzfeld of Parkland, FL, has been named the fourth recipient of the Excellence in Theatre Education Award by the Tony Awards and Carnegie Mellon University (CMU), our higher education partner.
Herzfeld, a drama teacher at Marjory Stoneman Douglas High School, will receive the award at the 72nd Annual Tony Awards on Sunday, June 10, at Radio City Music Hall in New York City. The Education Award is presented by the Tony Awards and CMU.
The Excellence in Theatre Education Award recognizes a K-12 theatre educator in the U.S. who has demonstrated monumental impact on the lives of students and who embodies the highest standards of the profession. A panel of judges comprised of the American Theatre Wing, The Broadway League, Carnegie Mellon University and other leaders from the theatre industry selected Herzfeld from finalists across the nation. Herzfeld will receive $10,000 for her theatre program and tickets to the Tony Awards and Gala.
Melody Herzfeld is the Director of the Marjory Stoneman Douglas High School Drama Department, where she has been teaching drama since 2003 and has produced over 50 productions. She has produced the Children's Theatre Project since 2003 and has received countless Critics' Choices and state selections to represent their district in Thespian competitions. Her theatre program has also received many South Florida Cappies in performance and technical theatre; the award celebrates excellence in regional student theatre and journalism. Stoneman Douglas has consistently earned Cappies Critics' Team recognition throughout the years. Herzfeld is the recipient of the Thespis Award 2018 EdTA, from the Educational Theatre Association.
Melody has been married to Mr. Richard Herzfeld for nearly 30 years, and she is the mother of Richard, a Special Education Teacher at Marjory Stoneman Douglas High School, and Alec, a senior at Florida Gulf Coast University.
On February 14th, when the unthinkable happened at Stoneman Douglas, Herzfeld and 65 of her students hid in her office for two hours until authorities led them to safety. From this event many of her students felt a call to action speaking out and using their voices. Others took to theatre and music as a way to express how the experience affected them. Under her guidance, just one week after the horrific events, her students performed an original song titled, "Shine," at the CNN Town Hall, giving the whole nation a feeling of hope.
"During a normal given time I would say that I am truly humbled and grateful for this recognition for the work I have done, however the way that my students have taken to action through speech, performance and passionate honesty it now means so much more," said Herzfeld. "My work is being reflected through my students, as it is every day with every arts teacher around the world."
"Melody is a true inspiration to her students and to all of us in the theatre community and beyond. Theatre is transformative – it has the power to celebrate the best of times, and it has the power to help heal us and comfort us in the worst of times. We are honored and humbled to present the Excellence in Theatre Education Award to Melody this year," said Charlotte St. Martin, President of The Broadway League, and Heather Hitchens, President of the American Theatre Wing, in a statement.
"Carnegie Mellon University is proud to be shaping the next generation of artists and performers whose passion for the arts is first ignited by teachers like Melody Herzfeld, this year's recipient of the Excellence in Theatre Education Award," said Carnegie Mellon University President Farnam Jahanian. "This award, now in its fourth year, shines a national spotlight on arts education and the vital role theatre educators play in helping students embrace their creativity and realize their potential. Carnegie Mellon is delighted to recognize all that Melody has done to impact the lives of her students over the years and we offer our sincere congratulations to her on this honor."
The 2018 Tony Awards
The American Theatre Wing's 72nd Annual Tony Awards, hosted by Sara Bareilles and Josh Groban, will air live from Radio City Music Hall on the CBS Television Network on Sunday, June 10, 2017 (8:00-11:00 PM, ET/delayed PT). The Tony Awards, which honors theatre professionals for distinguished achievement on Broadway, has been broadcast on CBS since 1978. The Tony Awards are presented by The Broadway League and the American Theatre Wing.