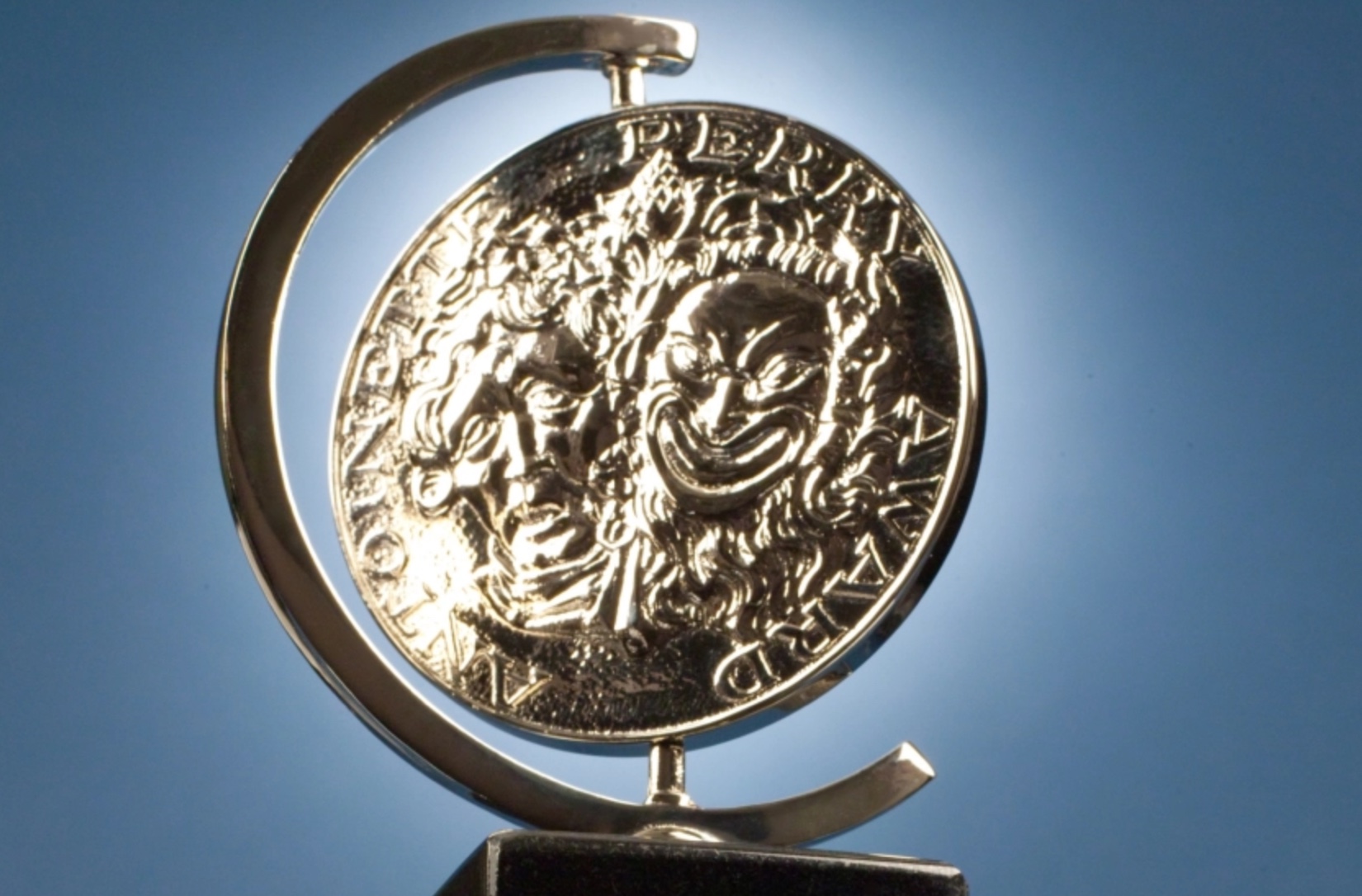 Detroit Drama Teacher Marilyn McCormick to be Honored with the 2016 Excellence in Theatre Education Award
NEW YORK & PITTSBURGH (June 1, 2016) – The Tony Awards announced today that the Excellence in Theatre Education Award, presented by Carnegie Mellon University (CMU), will be presented to Marilyn McCormick, drama teacher at Cass Technical High School in Detroit, Mich.
This annual honor recognizes a K-12 theatre educator in the U.S. who has demonstrated monumental impact on the lives of students and who embodies the highest standards of the profession. A panel of judges comprised of the American Theatre Wing, The Broadway League, Carnegie Mellon University and other leaders from the theatre industry selected the winner and two finalists from more than 1,100 entries.
McCormick's students, present and past, along with colleagues at Cass Technical High School submitted heartfelt letters, tributes and videos through the application process. To celebrate her hard work and valuable contribution to theatre education, McCormick will receive a $10,000 grant for her theatre program and a trip to New York City to be recognized during the live CBS broadcast of the 70th Annual Tony Awards on June 12, 2016.
McCormick and the Cass Tech students were informed of her selection by a surprise visit to McCormick's classroom by Renée Elise Goldsberry, a 2016 Tony Award nominee for Best Performance by an Actress in a Featured Role in a Musical for her starring role in Broadway's "Hamilton." Goldsberry is a CMU alum and served on this year's judge's panel.
"To think that my students recommended me for this award … that's an honor," said McCormick, who is retiring in June. "I am overwhelmed to be receiving this recognition, and I can't wait to go to the Tony Awards. I have always told my students, 'Good, better, best; never let it rest, until your good gets better and your better is best.' Well, this is certainly the best!"
McCormick is the drama instructor within the Performing Arts curriculum at Cass Technical High School. She teaches courses such as Children's Theatre – an introductory theatre course geared toward teaching the basics of theatre etiquette and technique. Students in this class perform two plays per year for invited middle and elementary school guests. Readers Theatre – a more experienced ensemble of young artists who have decided to pursue theatre/acting as a profession – perform two productions per year for invited high school peers. They travel around the city and the country performing original plays. The students are introduced to Misner, Stanislavski and some Alexander Technique. Part of the course work is applying for colleges as well as preparing and rehearsing audition materials. McCormick travels with students to either Unified College Auditions or directly to the college campuses to help guide and support her students in their efforts. McCormick directs one play and one musical each year. In addition, she supervises the Performing Arts Guild, which is a troop of comic actors who perform comedy sketch/variety shows to raise money for the Performing Arts department, which is all self-funded.
"Marilyn is a shining example of a theatre educator who not only provides her students with the fundamentals to be successful performers, but also the guidance and confidence to thrive after they graduate. Her dedication, commitment and passion for not only the arts but for her students was evident in the heartfelt applications – videos and letters that we received on her behalf. We are inspired by her and honored to present the Excellence in Theatre Education Award to her," said Charlotte St. Martin, President of The Broadway League, and Heather Hitchens, President of the American Theatre Wing.
"It is a great honor to present the Excellence in Theatre Education Award with the Tony Awards, especially because we value arts education as an integral part of students' curriculum, whether the arts are their major course of study or not," said Dan J. Martin, dean, Carnegie Mellon University College of Fine Arts. "We are thrilled to give it to a deserving educator like Marilyn McCormick, who truly cares about and influences her students' lives."
This year, the Tony Awards and Carnegie Mellon also recognize the work of Kevin G. Coleman, Director of Education at Shakespeare & Company in Lenox, Mass., and Sarah Crowell, Artistic Director at Destiny Arts Center in Oakland, Calif. Coleman and Crowell were selected as 2016 Excellence in Theatre Education Award finalists.
Coleman is the creator and director of multiple programs through Shakespeare & Company's education department, including The Fall Festival of Shakespeare, a nine-week residency program at 10 high schools in western Massachusetts and New York where 600 students are lead through a language-based exploration of a Shakespeare play, culminating in full-scale productions performed non-competitively over one weekend at the Tina Packer Playhouse for the public; The Shakespeare in the Courts Project, which allows adjudicated juvenile offenders to work with Shakespeare & Company artists and participate in classes, rehearsals, and performances of scenes from Shakespeare as an alternative to incarceration; and the theatre program at The Austen Riggs Center, a world-renowned mental health center for treatment-resistant patients, which includes classes and performances that explore in-depth experience of the actor's craft: movement, voice training and exploration of text. Coleman also teaches professional development workshops for teachers across the country to help reinvent Shakespeare in the classroom and on stage.
Crowell has led the youth performances at Destiny Arts Youth Performance Company (DAYPC) for nearly a quarter century. Through this program, 20 teens engage in a nine-month process that culminates in an original performance that brings the social issues affecting teens' lives and communities to a professional stage. By the end of the season, the young performers have spent approximately 200 hours collaborating and performing with peers and professional artists in a dramatic and powerful form that connects audiences with society's deepest questions, including rape, HIV, poverty, and alienation.
From January to March 2016, more than 1,100 submissions were sent online for K-12 theatre educators at an accredited institution or recognized community theatre organization. Anyone—from students and school administrators, to friends, neighbors and family—could submit a worthy teacher for consideration. Teachers were required to hold a position dedicated to and/or includes aspects of theatre education in order to be submitted
Carnegie Mellon University is the exclusive higher education partner of the Tony Awards. Carnegie Mellon University School of Drama is the first degree-granting drama school in America. Together with the Tony Awards, Carnegie Mellon University presents the Excellence in Theater Education Award. Last year's inaugural Award honored Corey Mitchell, theatre arts teacher at the Northwest School of the Arts in Charlotte, N.C. Mitchell was recognized at the Tony Awards ceremony on June 7, 2015, at Radio City Music Hall during a pre-televised awards ceremony and during the live broadcast by CMU alumnus and actor Joe Manganiello.
Carnegie Mellon's School of Drama is the oldest drama degree-granting program in the United States and celebrated its centennial in 2014. In the past century, CMU has produced hundreds of Tony nominees and its alumni have won more than 40 awards to date. In the 2014 live Tony Awards telecast, CMU alumni Zachary Quinto and Matt Bomer introduced the 2015 educator award initiative.
The Tony Awards will be broadcast in a live three-hour ceremony from the Beacon Theatre on the CBS television network on Sunday, June 12, 2016. For more information on the Tony Awards, visit TonyAwards.com and Facebook.com/TheTonyAwards and follow @TheTonyAwards on Instagram and Twitter.
###
About the Tony Awards
The 2016 American Theatre Wing's Tony Awards are presented by The Broadway League and the American Theatre Wing. At The Broadway League, Robert E. Wankel is Chairman and Charlotte St. Martin is President. At the American Theater Wing, William Ivey Long is Chairman and Heather A. Hitchens is President. Ricky Kirshner and Glenn Weiss of White Cherry Entertainment are the Executive Producers of the 2016 Tony Awards. Mr. Weiss will also serve as Director of the 2016 Tony Awards.
IBM - develops, designs, and hosts the official Tony Awards digital experience anchored by TonyAwards.com; Carnegie Mellon University – the first-ever, exclusive higher education partner; Grant Thornton LLP – official professional services partner ; Nordstrom - official sponsor of Tony Awards Red Carpet and "Live on the Tony Awards Red Carpet Show"; City National – official bank of the Tony Awards and presenting sponsor of the Creative Arts Awards; Porsche Cars North America, Inc., - presenting sponsor of the 2016 Tony Awards Gala; United Airlines – the official airline of the Tony Awards for the last 17 years; Coach – presenting sponsor of the Tony Awards Green Room; BroadwayHD – official partner of the Tony Awards and the first-ever Behind the Scenes Livestream; FIJI Water - official water partner of the Tony Awards; La Crema - official wine partner of the Tony Awards; Paramount Hotel - official hotel partner of the Tony Awards; People/Entertainment Weekly – the official magazine partners of the Tony Awards; and additional support provided by Passion Roses.
About Carnegie Mellon University
Carnegie Mellon is a private, internationally ranked research university with programs in areas ranging from science, technology and business, to public policy, the humanities and the arts. More than 13,000 students in the university's seven schools and colleges benefit from a small student-to-faculty ratio and an education characterized by its focus on creating and implementing solutions for real problems, interdisciplinary collaboration and innovation.